Public health experts warn that the rush to impose travel bans on southern African countries after the omicron variant was identified can work against scientific transparency.
WAMC's Dr. Alan Chartock discusses the new Omicron variant of COVID-19 and more.

WAMC's David Guistina speaks with Yancey Roy of Newsday about whether Democratic Congressman Tom Souzzi will announce that he's running for governor, Governor Kathy Hochul's Catholic faith and a recent rally on Long Island by the white supremacist group, the Proud Boys.

Newschannel 13 meteorologist Paul Caiano delivers the Morning Weather Summary for Monday, November 29, 2021.

In the NFL, the Patriots lead the AFC East at 8-4 following their sixth consecutive win, a 36-13 defeat of the Titans. The Jets bested Houston, 21-14, the Giants had a 13-7 victory against the Eagles and the Bengals pummeled the Steelers, 41-10.

The leftist opposition candidate claimed victory in Sunday's presidential election, while the National Party also said its candidate had won. Complete results may not be known for days.

Meek, the grandchild of a slave and a sharecropper's daughter who became one of the first Black Floridians elected to Congress since Reconstruction, died Sunday. She was 95.

(Airs 11/28/21 @ 6 p.m. & 11/29/21 @ 3 p.m.) The Media Project is an inside look at media coverage of current events with WAMC's CEO Alan Chartock, Rosemary Armao, Investigative Journalist and Adjunct Professor at the University at Albany, WAMC's News Director Ian Pickus, and David Guistina, host of Northeast Report Morning Edition on WAMC and Producer of the Media Project. On this week's Media Project, Alan, Rosemary, Ian and David talk about WAMC's interview with former New York Governor Cuomo showing up in a State Assembly report, the ethics of reporters breaking news in books they write, and more.

Playlist as aired on November 27th, 2021

NPR's David Folkenflik remembers Broadway composer and lyricist Stephen Sondheim with actress and singer Patti LuPone.

Three men were convicted of felony murder last week in the shooting death of Ahmaud Arbery. NPR's David Folkenflik explains what this means with attorney Shobha Mahadev.

NPR's David Folkenflik speaks with Sara Gay Forden about her book, The House of Gucci, which has just been released as a feature film starring Lady Gaga and Adam Driver.

NPR's David Folkenflik talks with Fatima Hassan, founder and director of the Health Justice Initiative in South Africa, about the omicron variant and inequity in the global vaccination campaign.
A dancer in the opening scene from Act I of Puccini's "Madama Butterfly." Photo: Ken Howard/Metropolitan Opera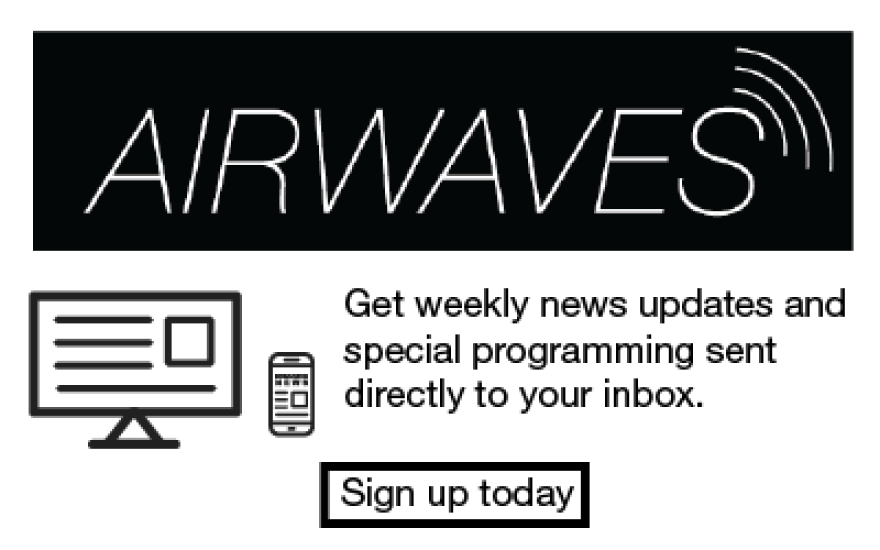 Sign up below to find out about upcoming programs first.
The latest information for digital listening to WAMC.