Volunteering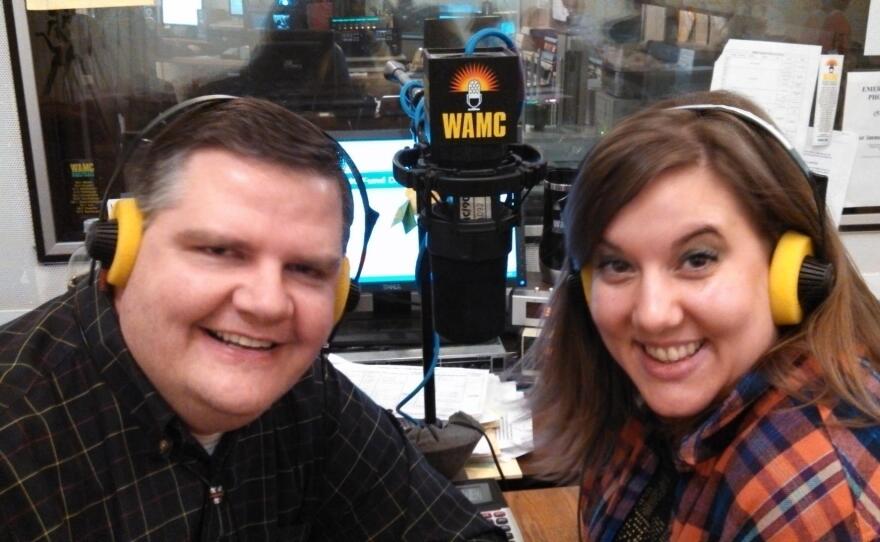 WAMC October Fund Drive - We're bringing back the volunteers!
For the first time since the pandemic, we are bringing the volunteer party back to Pledge Central! We hope you can join us during our October Drive to help listeners make their donations by phone*.
Sign up today and select your days and times by the hour, preferably in two-hour increments:
https://www.signupgenius.com/go/10C0849A4AF2EA5F5C70-wamc#/
We are looking forward to seeing you again!

We love our volunteers!
During Fund Drives, we often say that we can't do it without you, and it's true. We thank you for donating your time to WAMC. We are very grateful.
To inquire about volunteering, contact Amber at asickles@wamc.org or 1-800-323-9262, ext. 133.

Fund Drive Volunteering
WAMC hosts three Fund Drives each year in February, June, and October. Since the pandemic we have limited the number of people working for the safety of everyone. However, we welcome you to inquire about taking donations by phone and light data entry for any of our drives.
Vox-Pop Call Screening
Each weekday from 2 p.m. to 3 p.m. WAMC's call-in program is monitored by a volunteer who screens each call before going live on-air. This volunteer position is a long-term commitment of a rotating group of friends of the station. If you're interested in joining the crew or becoming a fill-in volunteer on an on-call basis, please inquire!

Parking
Parking is free in The Linda's parking lot on the corner of Central Avenue and Quail Street. Street parking is free after 6 p.m.

Fulfillment
Primarily after Fund Drives, you will help us package and ship premium items to members. Some mobility is required, as this can include lifting boxes.

Events
We occasionally need help at WAMC-produced events with checking in attendees, preparing the venue, and providing directional support.