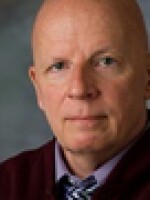 Dave Lucas
Capital Region Bureau Chief
Dave Lucas is WAMC's Capital Region Bureau Chief. Born and raised in Albany, he's been involved in nearly every aspect of local radio since 1981. Before joining WAMC, Dave was a reporter and anchor at WGY in Schenectady. Prior to that he hosted talk shows on WYJB and WROW, including the 1999 series of overnight radio broadcasts tracking the JonBenet Ramsey murder case with a cast of callers and characters from all over the world via the internet. In 2012, Dave received a Communicator Award of Distinction for his WAMC news story "Fail: The NYS Flood Panel," which explores whether the damage from Hurricane Irene and Tropical Storm Lee could have been prevented or at least curbed. Dave began his radio career as a "morning personality" at WABY in Albany.
Advocates are continuing calls for New York lawmakers to pump an additional $3 billion into the Excluded Workers Fund.

Republican Alicia Purdy and independent Greg Aidala will face off with incumbent Democrat Kathy Sheehan in a virtual debate between candidates for mayor of Albany Wednesday night.

The lack of broadband and how to fix it is the focus of a recent study impacting the Greene County town of Durham.

Candidates for Bethlehem Town Supervisor recently participated in a virtual forum ahead of next month's election.

U.S. Senate Majority Leader Chuck Schumer was in Colonie Monday morning to outline plans to counter high heating costs this winter.

A Capital Region Thanksgiving tradition is returning after being sidelined by the pandemic.

Albany Mayor Kathy Sheehan's Equity Agenda committee is looking for residents to add community resources to its online map.

The proposed Rensselaer County budget comes with a large tax decrease.

Albany Mayor Kathy Sheehan and Police Chief Eric Hawkins gave an update Thursday afternoon on a fatal Saturday night shootout linked to rival groups.

As gun violence continues in the city of Albany, mayoral candidates in next month's election are offering their ideas to deter crime.