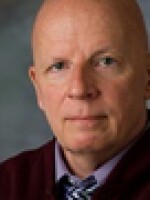 Dave Lucas
Capital Region Bureau Chief
Dave Lucas is WAMC's Capital Region Bureau Chief. Born and raised in Albany, he's been involved in nearly every aspect of local radio since 1981. Before joining WAMC, Dave was a reporter and anchor at WGY in Schenectady. Prior to that he hosted talk shows on WYJB and WROW, including the 1999 series of overnight radio broadcasts tracking the JonBenet Ramsey murder case with a cast of callers and characters from all over the world via the internet. In 2012, Dave received a Communicator Award of Distinction for his WAMC news story "Fail: The NYS Flood Panel," which explores whether the damage from Hurricane Irene and Tropical Storm Lee could have been prevented or at least curbed. Dave began his radio career as a "morning personality" at WABY in Albany.
After redistricting, three Democrats are running in a newly drawn 19th Congressional District in New York.

The Bethlehem Town Board has adopted a new Comprehensive Plan.

The mayor and police chief say the police shooting of a knife-wielding suspect in Albany Monday was justified, but the incident on Franklin Street will now come under scrutiny by several bodies.

The Albany County Legislature and Mohawk Hudson Humane Society are celebrating the passage of a new law that helps cats find new homes faster.

A day after a man was shot by Albany Police after stabbing an officer during an attempted arrest downtown, body cam footage of the incident was released Tuesday morning.

With opioid deaths on the rise across Albany, Schenectady and Rensselaer Counties, Senate Majority Leader Chuck Schumer is launching a plan to beef up addiction services and fight the flow of drugs into the area.

A roundtable discussion about the future of the semiconductor industry in New York brought together business and lawmakers Friday.

After the supermarket shooting in Buffalo and the massacre of schoolchildren in Texas, Albany County is working to craft a new domestic terrorism policy.

High gas prices are boosting interest in electric cars, which have a long history in upstate New York.

A new Siena College poll out today takes New Yorkers' pulse on guns, crime, abortion and Governor Kathy Hochul.