The ruling is the first in a series of cases brought against the Suu Kyi since the army seized power on Feb. 1, blocking her National League for Democracy party from starting a second term in office.
Bob Dole, former U.S. senator and GOP presidential nominee, has died at age 98.

Playlist as aired on Saturday, December 5th, 2021.

NPR's Ayesha Rascoe plays the puzzle with puzzle master Will Shortz and this week's winner Rich Storrs from Marlborough, Conn.

Flood insurance rates are going up in many parts of the country. The escalating costs are hitting home owners in surprising places.

Ayesha Rascoe speaks with best-selling author Karen M. McManus about her new thriller for young adults called "You'll Be the Death of Me."

Ayesha Rascoe asks director Paul Thomas Anderson about his new movie "Licorice Pizza."

"Books We Love" is NPR's list of our favorite 2021 reads. Here we present four suggestions from the romance genre.

Ayesha Rascoe speaks to Harvard researcher Sam Kriegman about xenobots, the self-replicating robots he helped create.

Ayesha Rascoe asks Des Moines city official SuAnn Donovan about an ongoing battle against bad odors in the city's downtown.

NPR's Alt.Latino podcast has a selection of 2021's most appreciated Latin music releases.

The Mayan communities of Guatemala are among the world's most vulnerable when it comes to COVID-19 due to many factors, including their centuries-long marginalization by the country's ruling elite.

Relations between the U.K. and France have taken a dive. Their leaders have had troubles getting beyond personal friction which has now become public.
to help us continue our vital work into the new year.
A dancer in the opening scene from Act I of Puccini's "Madama Butterfly." Photo: Ken Howard/Metropolitan Opera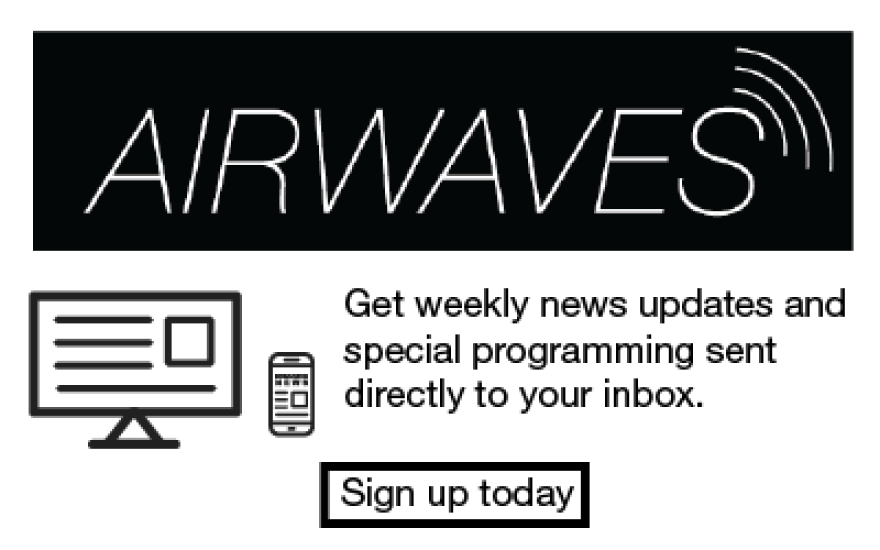 Sign up below to find out about upcoming programs first.
The latest information for digital listening to WAMC.