The individual returned from South Africa on Nov. 22 and had mild symptoms. Cases have been found in more than 20 countries, less than a week after the worrying new variant was first identified.
A long time ago, back when I was in graduate school in Florida, former INXS front man Michael Hutchence and then Florida Governor Lawton Chiles died in the same week, both seemingly out of nowhere. I happened to be a big, longtime fan of both, for different reasons of course. And this was back when it was still okay to admire a politician without it being almost obscene. And I remember writing for the University of Florida newspaper that as hard as it is to watch your heroes grow old, it's even harder to watch them die too young.

Newschannel 13 meteorologist Paul Caiano delivers the evening weather forecast for Wednesday, December 1, 2021.

The fate of abortion in the U.S. appears to be on shaky ground as a divided Supreme Court weighs a Mississippi law. A decision in the case is expected by summer.

It's our Pets & Vets program this afternoon, and here to take your calls is Dr. Carrie O'Loughlin of Delmar Animal Hospital in Delmar, New York. WAMC's Ray Graf hosts.

Sondheim, who died Nov. 26, was the lyricist and composer who gave us Sweeney Todd, Into the Woods and other shows. In 2010 he spoke about his writing process, from rhyming to finding the right note.

Newschannel 13 meteorologist Paul Caiano delivers the Midday Weather Summary for Wednesday, December 1, 2021.

At issue is whether to reverse the court's nearly half-century-old decision, Roe v. Wade, and subsequent decisions declaring that women have a constitutional right to terminate a pregnancy.

The Roundtable Panel: a daily open discussion of issues in the news and beyond.Today's panelists are WAMC's Alan Chartock, investigative journalist and UAlbany Adjunct Professor Rosemary Armao and Dean of the College of Emergency Preparedness, Homeland Security and Cybersecurity at the University at Albany Robert Griffin. Today's show was shortened so that we could air NPR Special Coverage of the Supreme Court hears oral arguments on a Mississippi law banning abortions after 15 weeks.

WAMC's Dr. Alan Chartock talks about the school shooting in Michigan, which killed killed three children and wounded eight others and more.

WAMC's David Guistina speaks with Miles Reed of The Daily Gazette about how Capital Region hospitals are handling the increase in COVID-19 cases and the conviction of a Saratoga County deli owner for the 2019 murder of one of his employees.

Newschannel 13 meteorologist Paul Caiano delivers the Morning Weather Summary for Wednesday, December 1, 2021.

In the NBA, the Nets had a 112-110 victory over the Knicks. In men's college basketball, Syracuse squeaked by Indiana, 112-110, UConn topped Maryland, 72-63, and Siena bested Army, 83-67. On the women's side, North Dakota defeated Siena, 71-63.
A dancer in the opening scene from Act I of Puccini's "Madama Butterfly." Photo: Ken Howard/Metropolitan Opera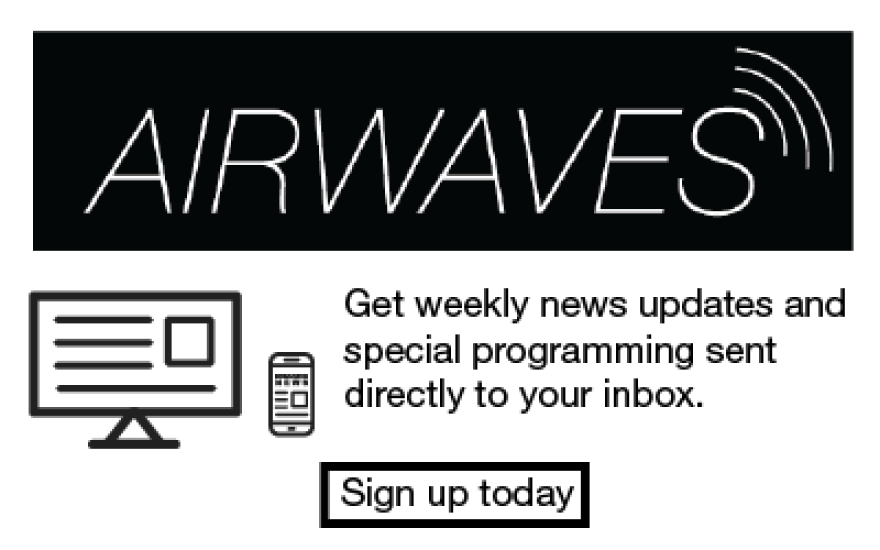 Sign up below to find out about upcoming programs first.
The latest information for digital listening to WAMC.