Trump's War On Civil Rights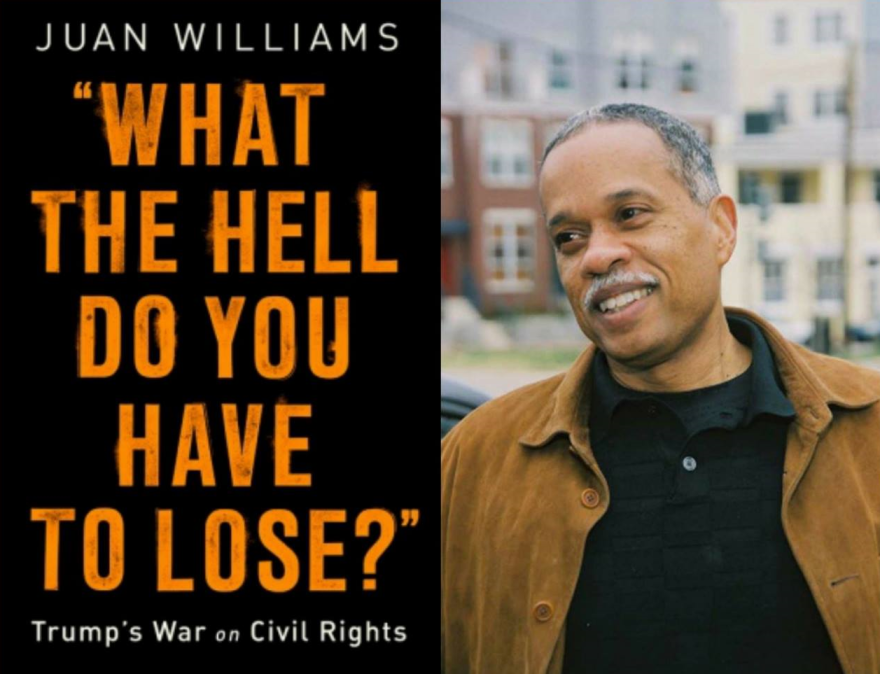 Juan Williams has covered and written about American politics for four decades. He is currently a columnist for The Hill, and was a longtime writer and correspondent for The Washington Post and NPR. Most notably, Juan is currently a cohost of FoxNews Channel's roundtable debate show "The Five," and makes regular appearances across the network.
He is also the author of numerous books, including "Eyes on the Prize," "Thurgood Marshall," "Enough," "Muzzled," and "We The People."
In his new book, "What the Hell Do You Have to Lose?: Trump's War on Civil Rights," Williams denounces Donald Trump for intentionally twisting history to fuel racial tensions for his political advantage. In Williams's lifetime, crusaders for civil rights have braved hatred, violence, and imprisonment, and in so doing made life immeasurably better for African Americans and other marginalized groups. Remarkably, all this progress suddenly seems to have been forgotten, or worse, undone.