Activists Ask For Consideration Of Mitigating Factors For Man Accused Of Shooting Daughter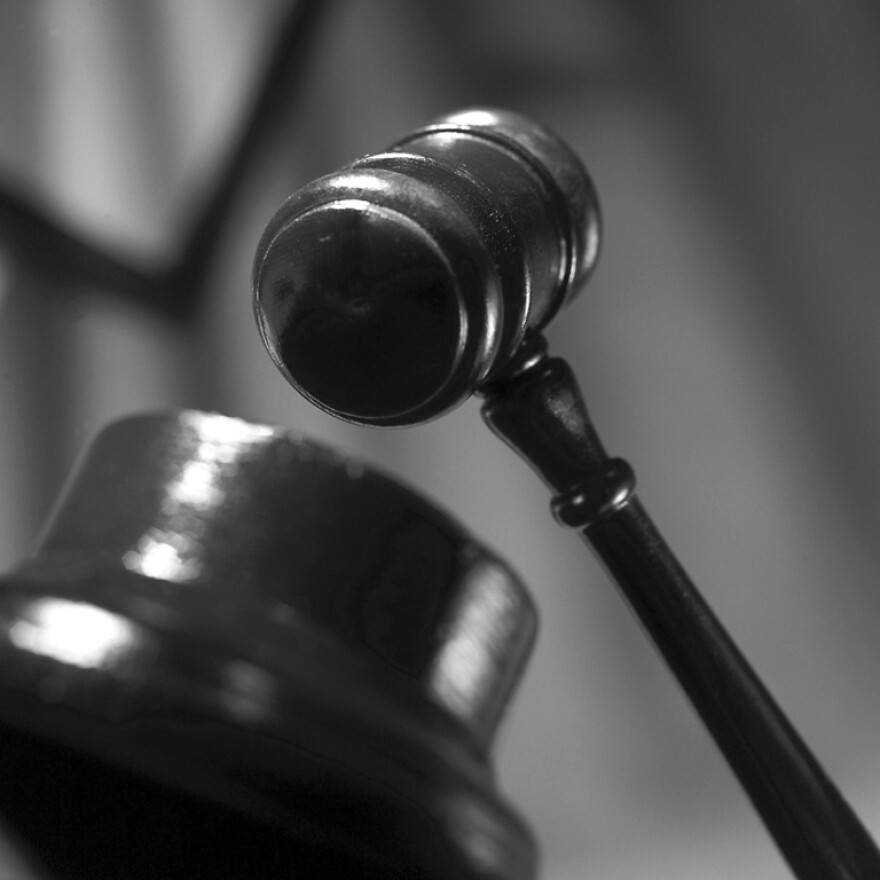 Community activists in Albany say a court needs to consider mitigating factors before a man accused of accidentally shooting his daughter appears before a judge this week.
Albany resident Gregorie Smith is accused of accidentally shooting his 10-year-old daughter in June with an illegal weapon – but Smith's attorney, along with community activists, say mitigating factors need to be considered.
Angela Kelley, an attorney with the Albany County Public Defender's office, is representing Smith, who has been convicted of felonies, the most recent 20 years ago.
"This is someone who has performed and rehabilitated himself since his felony convictions so those factors should be taken into consideration in terms of his sentence," said Kelley.
Smith's home was the target of violence earlier this year. In May, the residence where Smith lives with his five children was shot with paintball pellets. Weeks later, on June 2nd, bullets were fired at the house – which Kelley says stems from a dispute between Smith's son and a group of other young residents.
Without an arrest made and fearing for his family's safety, Kelley says, Smith took it upon himself to protect his household, obtaining a firearm. Under state and federal law, convicted felons cannot legally purchase a gun.
On June 13th, Kelley says Smith saw the same group of people who shot up his home in the neighborhood that night. That's when, according to Kelley, Smith accidentally fired an illegal handgun through a wall, striking his 10-year-old daughter. The daughter has since recovered.
Following that incident – and Smith's arrest – the house was targeted again on June 23rd.
On Friday, Smith is due to appear in court. Kelley says the Albany County District Attorney's Office has offered a 3-and-a-half-to-7-year plea deal – but she doesn't know if her client will take the deal. If not, then the case moves to trial.
Meantime, activists say the court needs to take all mitigating facts into account. They argue putting Smith in jail will be further destabilizing to his family, putting his children's lives and safety at risk.
Albany activist Lukee Forbes and community organizations called a press conference Monday.
Forbes, convicted for his role in an assault when he was 15, said the judge should weigh the circumstances of the case – just as courts were given discretion when determining whether an individual could be held in jail after committing a crime prior to New York's bail reform laws that went into effect this year.
"Because mitigating factors should no longer be a discretion for judges and district attorneys to consider. Those should be mandatory things that the courts consider," said Forbes.
Forbes was joined by groups including Vocal NY, Community Matters, All of Us, and Tom Mueller, from Albany House of Peace.
"We're calling for the city, we're calling on community groups, we're calling on neighbors to stand up and help protect our children. And if nobody is going to do that, how are we to judge a father who takes it upon himself to protect his own family?" asked Mueller.
The Albany County District Attorney's Office said it could not comment on Smith's case at this time.
The Albany Police Department says an arrest was made in the shooting of Smith's home on June 23rd – a 17-year-old allegedly connected to an Albany homicide the following day. Police said an investigation into the June 2nd shooting may soon lead to an arrest.
Responding to activists' claims that the Albany Police Department failed to provide an adequate response to the violence at Gregorie Smith's home, Albany Police Public Information Officer Steve Smith said the department responds to every call for service. He added, "We need to work collaboratively. It can't just be the police, the community needs to share information and work collaboratively to keep the community safe."