Doctors Fear Sick People Are Putting Off Treatment Over Fear Of Contracting The Coronavirus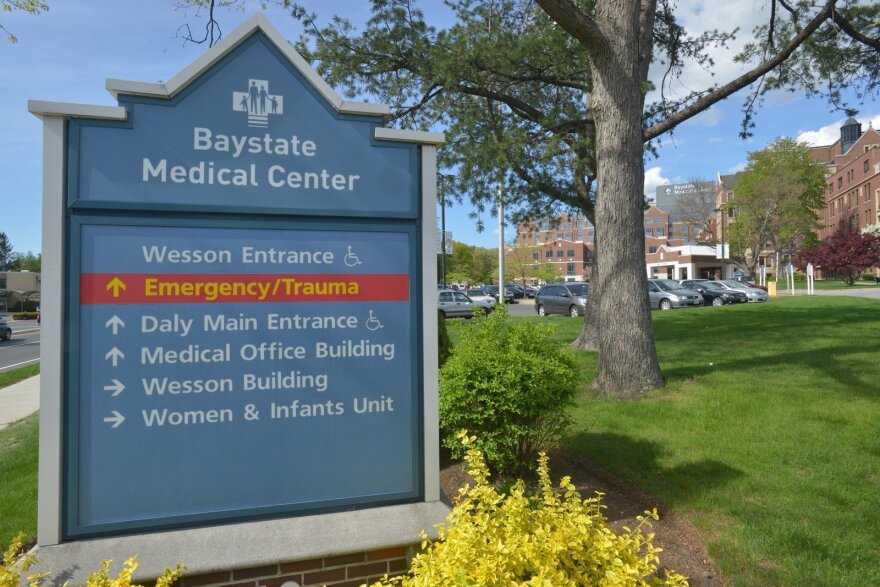 In the midst of the coronavirus pandemic, Massachusetts is seeing an alarming new trend. People with serious medical conditions including heart problems and cancer are staying away from hospitals.
In one month, Baystate Medical Center in Springfield has seen an 80 percent decline in the number of people coming to the emergency room with symptoms of a stroke. Other hospitals in the state report similar reductions.
Health officials say people who suddenly have blurred vision or slurred speech are waiting at home – often past the point where medications could help – apparently out of fear of going to the hospital amid the COVID-19 crisis.
" I am getting concerned because I am hearing stories from our providers that people are waiting too long to come for care," said Baystate Health President and CEO Dr. Mark Keroack.
He said doctors have recently told him about seeing patients with advanced heart attacks, and children with ruptured appendixes whose mothers kept them home for days with belly pain.
"Everybody needs to understand that all the hospitals in western Massachusetts have taken great pains to keep people safe regardless of what you've got," Keraoack said.
He said COVID-19 patients are segregated to make it safe for people with other diseases to be in the hospital.
"It is unsafe for you to sit home and try to wait it out, if you have got something serious," said Keroack.
Gov. Charlie Baker said by cancelling elective surgeries and erecting field hospitals, the state prepared so that the health care system would still be able to treat other medical conditions when the surge of COVID-19 patients arrived.
" The ability, which the healthcare system continues to have today here in the Commonwealth of Massachusetts, to take care of all the other things everybody expects a worldclass health care system like the one we have here in Massachusetts to be able to do," said Baker.
At mid-week, over half the roughly 18,000 hospital beds in Massachusetts were still available for patients.
While Baystate Medical was treating about 140 COVID-19 patients one day this week, 350 people were hospitalized there for other reasons, according to Keroack.
" There are moms having babies, there are people having cancer surgery, there are people being cared for for strokes and heart attacks," said Keroack. "These diseases are not taking a vacation just because COVID-19 is here."
To reduce the spread of the coronavirus, doctors cancelled routine office visits, but most are still reachable by phone. The state is requiring insurance companies to cover tele-health services.
Dr. Robert Roose, Chief Medical Officer at Mercy Medical Center in Springfield, said people should not put off timely care from their physician.
"It would be a tragic outcome if our public health response to this pandemic resulted in our community suffering unintended and avoidable health affects," said Dr. Roose.
The American Cancer Society reported a recent survey of cancer patients and survivors found a third said they were worried about the impact of COVID-19 on their ability to get care. Half of those in the poll said they had already experienced delays in treatment as a result of postponed in-person appointments.