Sports Report: Bills Upset Pats 17-9, Jets Top Dolphins 37-24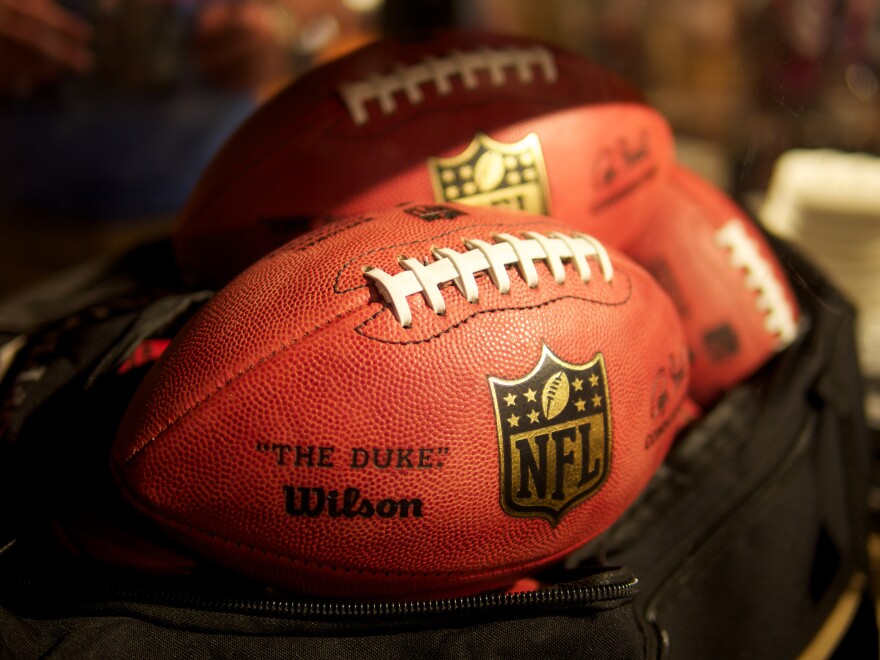 NFL:
The Buffalo Bills finished their first winning season in 10 years with a 17-9 win over the going-through-the motions New England Patriots yesterday. With the top seed in the AFC playoffs already clinched, the Patriots used quarterback Tom Brady for only the first half and held out tight end Rob Gronkowski and five other starters.
Mark Sanchez threw two touchdowns to lead the Philadelphia Eagles to a 34-26 win over the New York Giants yesterday, in what might have been Tom Coughin's final game as coach of. The loss snapped a three-game winning streak for the Giants, who have missed the playoffs for the third straight season.
The New York Jets won their season finale yesterday, which might not be enough to save coach Rex Ryan's job. Embattled Geno Smith had his best game in a rocky season, throwing for a career-high 358 yards and three touchdowns to help Ryan and the Jets beat the Miami Dolphins 37-24.
Meanwhile Baltimore grabbed the final AFC wild-card berth after beating Cleveland 20-10, Carolina took the NFC South title by defeating Atlanta 34-3, Green Bay clinched the NFC North spot for the fourth consecutive year after a 30-20 victory over Detroit. (Minnesota topped Chicago 13-9, Dallas bested Washington 44-17, Indianapolis defeated Tennessee 27-10, Houston beat Jacksonville 23-17, New Orleans slid past Tampa Bay 23-20, Kansas City trumped San Diego 19-7, Denver crushed Oakland 47-14, Seattle beat St. Louis 20-6, and it was Pittsburgh over Cincinnati 27-17.)
The San Francisco 49ers were winners in Jim Harbaugh's last game as their coach, beating Arizona 20-17. Harbaugh announced his departure during his postgame news conference, although he did not reveal if he resigned or was fired.
NBA:
In the NBA, Portland topped New York 101-79, Toronto bested Denver 116-102, Phoenix topped Lakers 116-107, San Antonio won against Houston 110-106, Detroit beat Cleveland 103-80, and it was Dallas over Oklahoma City 112-107.
NHL:
Over on the ice, Florida beat Toronto 6-4, and it was Anaheim over Vancouver in overtime 2-1.
NCAA:
In men's college basketball, defending national champion UConn routed Central Connecticut 81-48. Stony Brook upset No. 13 Washington 62-57 for its first loss of the season.
Horse Racing:
The New York Racing Association has raised purses at some key stakes races for Saratoga's 147th meet next summer.
The 40-day meet will feature 69 stakes worth a record $18.7 million in purses. It runs from July 24 through Labor Day.
Joining the 146th running of the Mid-Summer Derby for 3-year-olds on August 29 will be five other Grade 1 stakes, including the Sword Dancer Invitational, whose purse has been enhanced to $1 million.
Also added to the card and receiving purse hikes are the $750,000 Personal Ensign and the $700,000 Forego.
Rounding out the card are the $500,000 Ballerina, the $500,000 King's Bishop, and the Grade 2, $400,000 Ballston Spa.
A prelude to the Travers will be New York Breeders' Showcase Day, which will be moved to Friday, August 28, instead of Sunday.
©2014 The Associated Press. All Rights Reserved.