Sports Report: Bills Best Jets 43-23, Pats Top Bears 51-23, Roethlisberger Breaks Records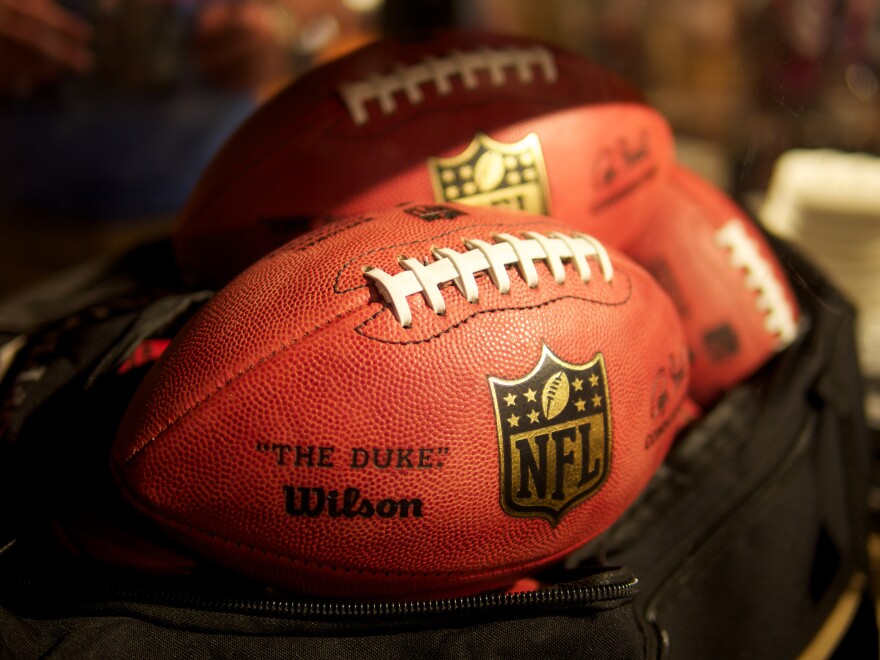 NFL:
The Buffalo Bills forced the New York Jets into six turnovers in a 43-23 rout yesterday. The Jets have lost seven straight for the first time since 2005. Geno Smith threw interceptions on three consecutive possessions in the first quarter and was pulled in favor of Michael Vick, who was picked off once and lost two fumbles.
The New England Patriots beat the Chicago Bears 51-23 yesterday. Tom Brady threw five scoring passes, and the Patriots crammed three touchdowns into the final two minutes of the first half. The Pats have won four straight. After a bye week the New York Giants return on November 3 to host the Indianapolis Colts. On Monday Night Football, Washington faces the Cowboys in Dallas tonight at 8:30.
Ben Roethlisberger set franchise records with 522 passing yards and six touchdowns in the Pittsburgh Steelers' 51-34 win over the Indianapolis Colts. The yardage total was the fourth highest in NFL history and made him the first quarterback to go over 500 passing yards more than once. Roethlisberger completed 40 of his 49 passes without an interception for the 5-3 Steelers.
Meanwhile, Detroit edged Atlanta 22-21, Cincinnati topped Baltimore 27-24, Houston bested Tennessee 30-16, Miami won against Jacksonville 27-13, Minnesota defeated Tampa Bay 19-13 in overtime, Seattle beat Carolina 13-9, Kansas City trumped St. Louis 34-7, Arizona bested Philadelphia 24-20, Cleveland won against Oakland 23-13, and it was New Orleans over Green Bay 44-23.
MLB:
Madison Bumgarner tossed the first World Series shutout in 11 years, allowing four hits while striking out eight in the San Francisco Giants' 5-0 win over Kansas City. Bumgarner is the first pitcher to throw a shutout in a World Series game since Florida's Josh Beckett beat the Yankees to win the 2003 championship. Brandon Crawford had three RBIs and Juan Perez laced a two-run double as the Giants grabbed a three-games-to-two lead in the series. Game 6 is tomorrow night at 8 in Kansas City.
St. Louis Cardinals outfielder Oscar Taveras died in a car accident Sunday in his native Dominican Republic. The 22-year-old Taveras made his major league debut this year and hit .239 with three homers and 22 RBIs in 80 games for the NL Central champions. He was considered the team's top hitting prospect when he was recalled to the majors.
NHL:
Over on the ice, in the NHL, Winnipeg edged Colorado 2-1 in overtime, Los Angeles beat Columbus 5-2, Chicago beat Ottawa 2-1, San Jose bested Anaheim 4-1, and Vancouver doubled up Washington 4-2.
©2014 The Associated Press. All Rights Reserved.