NY Families With College Students Could Save Millions A Year Under Schumer Bill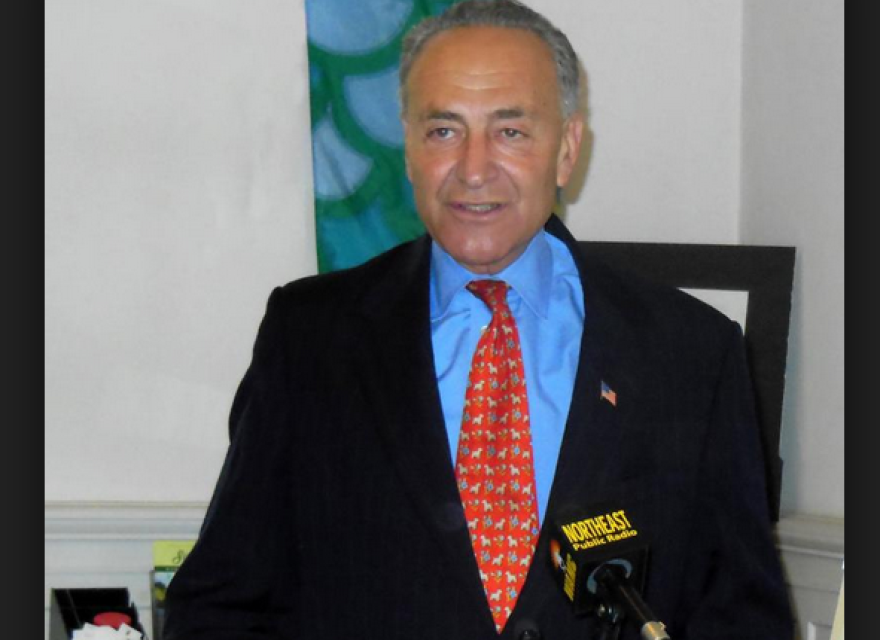 College is one of the biggest expenses facing families across New York and the nation. Politicians and educators are actively working to mitigate the financial impact of the high cost of tuition and resulting student debt.
The cost of a college education has been spiraling upward for years, to the point where some call it "a national crisis" — specifically, a debt crisis, expected to have, in the long-run, a negative effect on the U.S. economy.
"A college education is a necessity priced as a luxury. Some college education is practically a pre-requisite for a good-paying entry-level job, and more broadly a stable middle-class lifestyle," said U.S. Senator Chuck Schumer, who has taken the wraps off new legislation that will increase and expand eligibility for a tax credit, first passed in 2009, that provides critical relief for middle class families by enabling them to offset part of the cost of college tuition. Schumer says his American Opportunity Tax Credit Permanence and Consolidation Act of 2015 will give families extra savings.
"First, it will increase the amount of money you can deduct, raising it from $2,500 to $3,000. And instead of capping the number of times you can take the credit, it's now set at four, instead it sets a monetary limit at $15,000, which means if you spend 6 years or 7 years in college, you could still keep deducting using as a credit the $2500. Second, it expands the eligibility. Under my bill, families who file up to $200,000 will be able to claim the credit. It's now up to $180,000. And I should remind you, this goes for graduate school. And it goes per child. So if you have three kids in college you can now take off $2500 per child, $7500 for all three, you can go to $9000 under our bill. Third, it makes it permanent. We always have to fight to renew it. I've done that two or three times. Making it permanent means it's there for good."
Schumer says a companion bill has been introduced in the House by Congressman Lloyd Doggett, a fellow Democrat from Texas. He proclaimed that across upstate New York, families of more than 500,000 college students would be eligible to save up to $1.5 billion per year on their taxes.
Observers note that students graduating with debt forgo accumulating assets as young adults, which in turn could thwart their ability to move up the economic ladder over the course of their lifetimes. "In New York we're lucky, we have the SUNY system, both for four-year and two-year colleges. It's a great system. This is critical, critical, critical, for New York State's middle class to advance."
For his part, University at Albany President Robert Jones says SUNY is going the extra mile when it comes to helping students advance through the system. "The fast track programs and other initiatives within SUNY like 'graduate in four,' all of those initiatives are very, very important to make sure that our students are graduating in a timely fashion. Far too often, people don't understand there's a significant cost associated with the fifth and the sixth year of graduation scenario. And so SUNY has really been pressing and advancing ideas and strategies to help our students not only to keep tuition affordable, but to also help students graduate on time with as less debt as possible. Yes, tuition is high, but the tuition within the SUNY system is one of the lowest tuitions in the region, in the northeast and if not the country, among other research universities or systems of our size. This system has worked real hard to keep tuition affordable."
Nationwide, college loans now total $1.16 trillion and increased by $31 billion in the fourth quarter, according to the Federal Reserve.