Berkshire County Superintendents Respond To Unprecedented School Year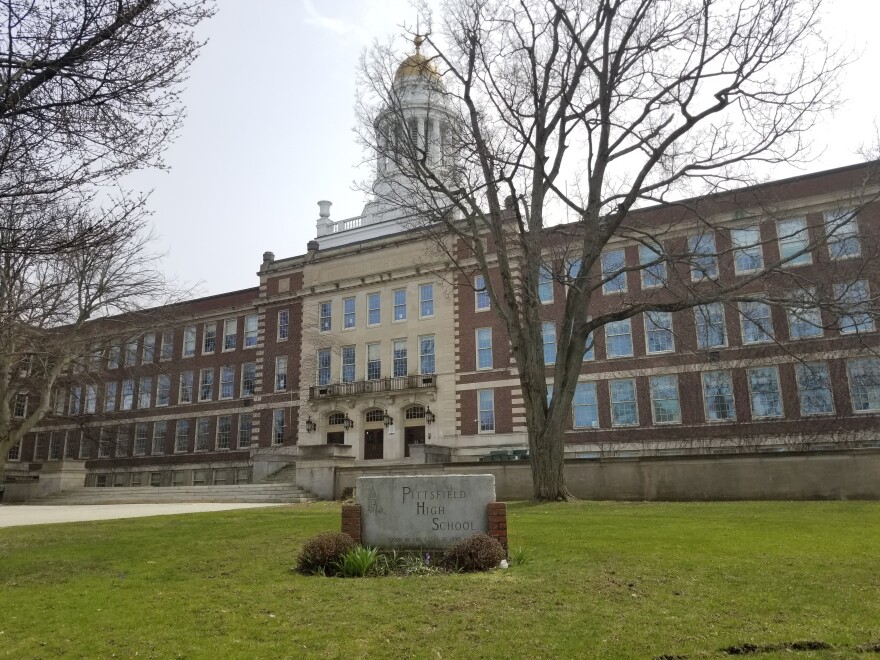 Berkshire County school superintendents are preparing for remote learning to continue for the rest of the school year after Massachusetts Governor Charlie Baker announced that schools will not reopen before summer break.
Baker's announcement Tuesday wasn't much of a surprise for educators in Berkshire County.
"I think like most superintendents around the country and certainly here in the commonwealth of Mass, we have been planning as though this was imminent," said Superintendent of the Pittsfield Public Schools Jake McCandless. "Hearing it come directly from the governor's mouth, seeing it in his daily update, it was kind of a shock to the system. It's one of those things – even though we were ready for it, and we knew it would likely be coming, to actually hear it and have it be real, it was a really sobering moment."
For over a month, schools across the state have hastily transitioned to remote learning – a solution to the demands of social distancing in the COVID-19 era that McCandless knows has pleased no one, from teachers to students to parents.
"We certainly apologize for the frustration," said the superintendent. "We also ask everybody to keep in mind, we are doing work that – I think if you asked most educators 'would you ever think that overnight you were going to have to do your complete business from your living room or dining room or basement,' 99.9% would have said 'I cannot see any scenario where that would play out.'"
Managing expectations has become part of the job.
"There is no way that we can reproduce six-and-a-half hours of education in remote learning," said North Adams Public Schools Superintendent Barbara Malkas. "That can't be our goal. We're not going to make up for what could have been happening within the regular school day. What we can shoot for is maintaining skills that were already taught, and preparing students to use those skills through application, through problem solving, through engagement activities, so that they're good critical thinkers as they go into their next school year."
But the challenges of remote learning make even maintenance-level education a struggle. McCandless says the abrupt transition has underscored access and equity disparities among students.
"We have students who have powerful technological tools, access to books, access to people in the home that are well-educated and can help, and then we have students that don't even have homes, let alone support for the various means that we're trying to make remote learning happen," said the superintendent.
His district is working to address those gulfs.
"We are doing what we can in terms of distributing workbooks, all the way up to distributing laptop devices, Chromebooks for students and families to use – and we have almost 1,800 requests so far for our first round of laptop distribution," McCandless told WAMC.
For Southern Berkshire Regional School District Superintendent Beth Regulbuto, remote learning highlights infrastructure gaps in the communities she serves.
"Our biggest thing is still internet accessibility in at least three out of our five towns," Regulbuto told WAMC. "So I know I meet with regional selectboard members and finance committee members monthly and we're talking about ways to get the word out that we need that help and support."
The crisis has forced her district – which includes Sheffield, New Marlborough, Egremont, Monterey, and Alford – to prioritize basic needs.
"We're really focused on any social-emotional supports that students and families need," she said. "We're still focused on ensuring that there's food and that people are well resourced, and safe. That's where we're still at."
All of this work comes as questions about the fall semester loom.
"Is it school where kids come on an every other day schedule so we don't have 500 kids in a building, we have 250?" asked McCandless. "It's just an awful lot to take in and I hope that every parent, every family, every student is patient with each other and patient with themselves as we all try to figure all of this out."