With Mass. Schools Closed, Berkshire Parents, Students Prepare For Extended Remote Learning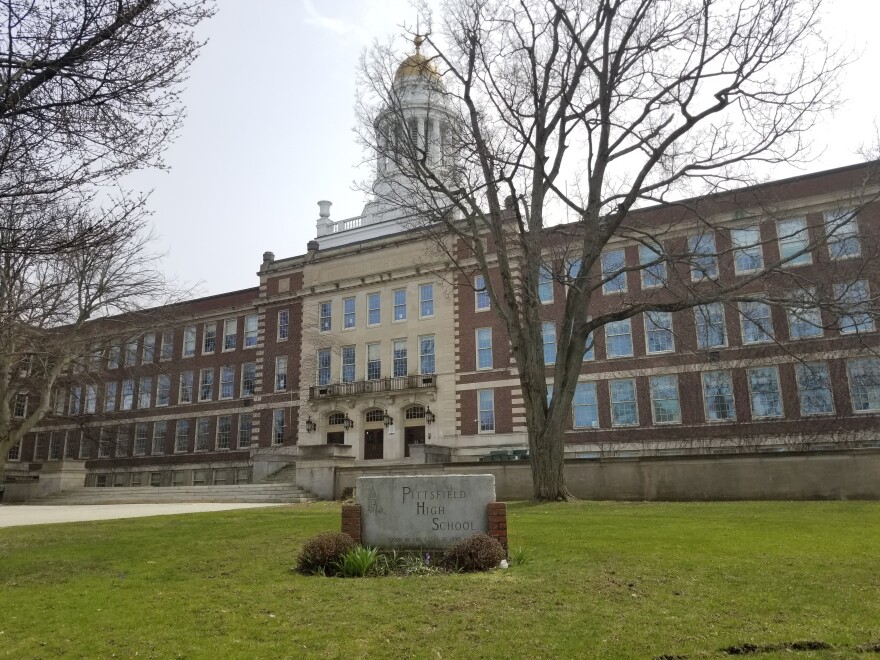 With Massachusetts schools ordered to remain closed for the rest of the school year, Berkshire County parents and students alike are reacting.
Even before Governor Charlie Baker's announcement Tuesday, the last five and a half weeks of remote learning due to the COVID-19 pandemic have taken their toll on households around the commonwealth. Sharron Frazier-McClain – a Pittsfield mother of three – summed up the experience in two words: "Pure chaos," she laughed.
While her 1-year-old has yet to enter the school system, her 8-year-old is a second-grader at Conte Community School and her 11-year-old is a sixth-grader at Reid Middle School.
"Usually when the kids are at school, that's usually the time where I'm at work and my husband is allowed to get some things done around the house or whatever needs to get done for the family, but since school's been out, it's been really difficult trying to get that balance between – for myself – work and mom life, and just for the family, being together all day long pretty much and just trying to come up with more creative things for the boys to do besides playing Fortnite," Frazier-McClain told WAMC.
While she supports and understands the decision to keep the schools closed, it wasn't easy to hear.
"The initial reaction was 'Oh ****!'" she laughed.
With her own responsibilities as Community Engagement Coordinator for Barrington Stage Company, Frazier-McClain's plate is full even before she attempts to help her kids with remote learning.
"I'm working from home right now, so I'm constantly in Zoom meetings and trying to keep up with work," she said. "So the kids, if you're not hands on with them and literally sitting there looking over their shoulders, it's very hard for them to stay engaged."
She has concerns about how the closures will impact her children's education.
"I think it's going to be difficult for them to transition back into school from being away so long, so I'm trying to figure out, do we continue to do schooling through the summertime also and just figure out sometime where we're doing a little bit of everything?" said Frazier-McClain. "The funny part about it is my son, the younger one who hates school, is completely bummed. I think he's over being home now. He's like, OK, when can I go back to school."
For Becket selectman Michael Lavery – an IT professional and parent of two schoolkids – the town's lack of broadband internet is making remote learning a nightmare in conjunction with his own work.
"For other folks like myself who have satellite struggle because for one thing it's limited by month for how much you can download and with two of us working from home and the kids being homeschooled now over the internet, we tend to run out," Lavery told WAMC.
Pittsfield resident Starr Williams – a single parent of two – is an essential worker at a Berkshire County Arc residential home, which only compounds the struggle of remote learning.
"I just got off my second mandatory quarantine awaiting test results, which luckily we were all negative for the second time," said Williams.
Her son Cyrus is a 10th-grader at Taconic High School with autism, and Williams is concerned about the city's ability to educate him remotely.
"I'm worried about whether or not he's going to be able to finish some of his programs," she told WAMC. "He's all in regular education classes, honors classes, and AP class, and he's also in vocational, and he's barely gotten any work. I have him check it twice a day and we still see very little of any work coming in."
Her daughter, Aiyanna Bellefeuille, is an 11th-grader at Berkshire Arts & Technology Charter Public School and is struggling with the transition.
"I've been slowly but surely losing motivation to really do anything but sit around and be lazy and watch TV all day, and I know I've been getting angrier a lot easier," said Williams. "It's been a really big struggle with the fights that keep going on between me and my brother."
Despite the difficulties, she says there have been some successes. An early remote meeting with her art class offered her a reminder of the classroom experience the pandemic has forced her to leave behind.
"We all got together and we kind of started brainstorming kind of how we would try and work it out," Williams told WAMC. "Like, what kind of art class on Zoom exactly it would be, and there were jokes that were made, there were ideas being passed around, and it was fun."