Baystate Health Has 200 Employees In Quarantine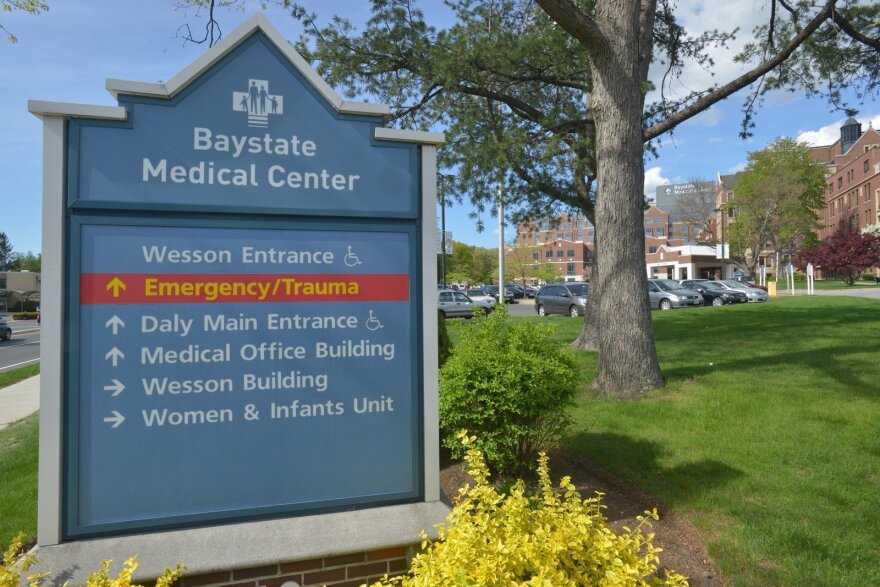 The largest hospital system in western Massachusetts has banned all visitors because of the coronavirus pandemic.
The new policy in effect at Baystate Medical Center and Children's Hospital in Springfield, as well as Baystate-owned hospitals in Palmer, Greenfield, and Westfield, is intended to prevent the virus from entering the facilities and infecting employees and patients.
As of Wednesday, there were "dozens" of patients in isolation at the hospitals, according to Baystate Health President and CEO Dr. Mark Keroack. Also, about 200 of the health care network's roughly 12,000 employees are quarantined at home because Keroack said they either have a respiratory illness or suspect they were exposed to the virus.
"All of this would be made much better if we had rapidly available quick turnaround testing as well as more plentiful supplies to protect our employees," said Keroack.
Speaking Wednesday on a tele-town hall organized by Massachusetts Congressman Richard Neal, Keroack said Baystate has been planning since December to treat a "very large number" of patients and that is now what is expected.
"The major worry I've got in terms of our readiness is the availabilty of protective equipment for our staff," said Keroack. He said Baystate has a 10 day supply, but there is a "fairly brisk rate of use of masks and gowns."
Keroack fielded numerous questions from callers about how the virus spreads, what precautions should be taken, and what are the symptoms if you have COVID-19
Neal, the chairman of the House Ways and Means Committee, said he supported a proposal for the federal government to make direct cash payments to most people. He said that should include retirees on Social Security. Neal said there should be planning now to pass a massive infrastructure spending bill to help lift up the sagging economy once the danger from the virus passes.
"At times of national emergencies like this, we have to set aside political differences and try to proceed on the basis of making sure the policy achievements will come to the aid of all members of the American family," said Neal.
The Democratic-controlled House passed legislation last Saturday to authorize emergency paid leave, expanded unemployment benefits, increased federal funds for Medicaid, and free coronavirus testing. The Republican-controlled Senate passed a measure Wednesday.