Mass. Health Connector Increasing Staffing As First Deadline Nears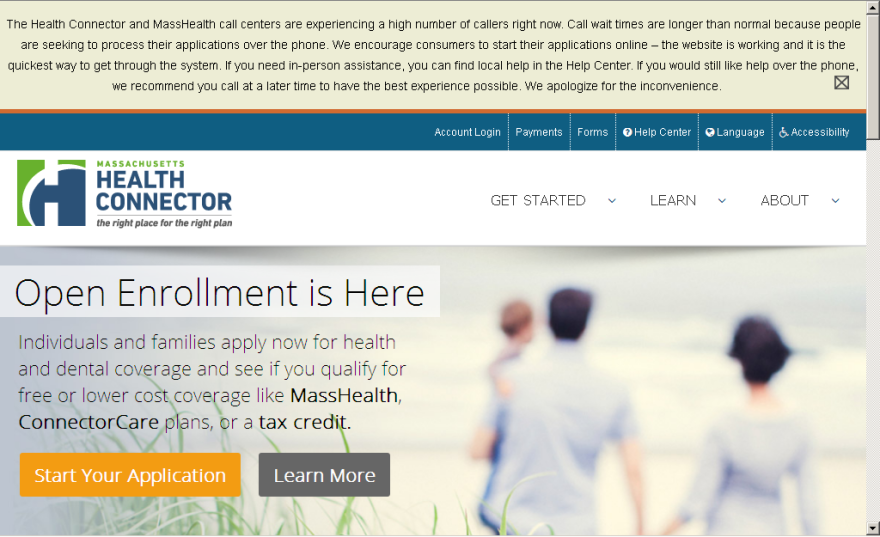 Massachusetts is encouraging people who need to reenroll in Affordable Care Act insurance plans to do so by December 23rd while the state steps up call center staffing. Health Connector officials believe the website will hold up following last year's failure.About 8,200 people in a group of 30,000 currently in plans ending Dec. 31 have enrolled and paid for new coverage. With 25,000 of them deemed eligible for coverage, the state is confident the rest will be able to enroll and pay by Dec. 23 in order to have coverage Jan. 1st, according to Maydad Cohen, special assistant for project delivery.
"We know we've built a website capable of handling the type of volume that's going to come in," Cohen said. "We've welcomed over 210,000 people through the system already."
Expecting high volumes on Monday and Tuesday, the Connector's call center will be open throughout the weekend, with roughly 100 customer service agents on hand. In total, about 60,500 of the more than 400,000 people whose coverage ends in December or January have paid for new plans.