Amid Controversy, Berkshire Museum Pledges Transparency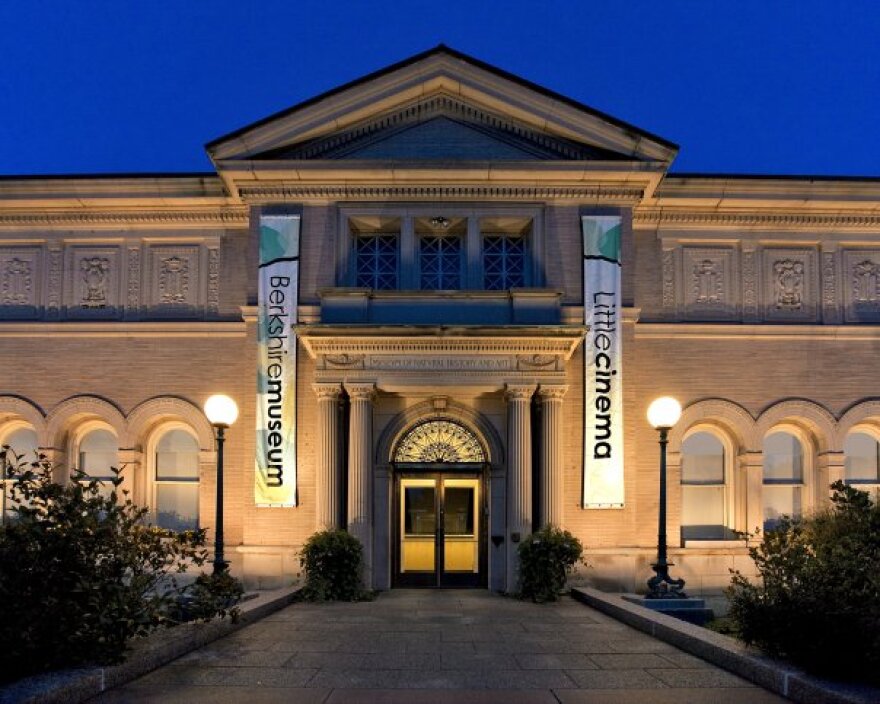 The Berkshire Museum in Pittsfield, Massachusetts is trying to move past the months-long controversy surrounding its art sale.
It's been almost a year since the Berkshire Museum announced plans to sell pieces of its collection to fund an endowment and renovate its building. In the year since, a debate has grown from a local conversation about the importance of art to Berkshire County's identity to protests and negotiated settlements on the sale with the Massachusetts Attorney General – and even condemnation from national arts organizations and magazines.
"We're obviously at a turning point now, that we've gotten through this first round of auctions, and we really need to focus on the road ahead," said Ethan Klepetar, Vice President of the Board Of Trustees of the Berkshire Museum. He's an attorney with a practice in Great Barrington and a resident of Becket.
"First and foremost, what we want to do is sort of take a deep breath and making sure we're doing what we set out to do in the first place, which is make sure the Berkshire Museum survives," Klepetar told WAMC. "That we keep the doors open not just for a few years but for generations to come."
Thursday, the Museum published an open letter to "our community." In it, the museum says it believes that "it is time to move beyond what has been a contentious and sometimes bitter debate to truly take up the critical work of securing the future of the Berkshire Museum." It says it wants to move forward "transparently, cooperatively, and thoughtfully," acknowledging that it must regain public trust. It urges "others" to join the museum in that spirit. The letter ends with a series of promises, including investing proceeds of the sale in local banks, renewing community outreach efforts, more fundraising, and a timeline for the implementation of its new priorities.
"When we set out on this process, we did a lot of community outreach, we reached out to more than 400 people," said Klepetar. "We're really focused on the community we serve, and I think we want to be as open and transparent with them about what we think is best for the Berkshire Museum and the best way for us to serve them."
"The museum states it will move forward with transparency, engagement, and with community input and respect for the collections, but those are empty words without specifics of how such changes will be achieved," said Carol Diehl, a member of Save The Art – Save The Museum, a Berkshire citizens group that has vociferously opposed the sale.
"We've asked them a lot of questions about what did they sell the Rockwell for, who's paying their legal bills," Diehl told WAMC. "They're not answering them. So it just sounds like spin if they say we're going to be honest, we're going to be transparent, but they're not saying how."
Diehl is referring to the recent sale at private auction of Norman Rockwell's Shuffleton's Barbershop, one of the pieces at the center of the debate. The American legend donated the painting to the Museum. Critics said selling it perverts the principle of what donating to museum collections means.
"It's a funny thing, where we do want to be as transparent as possible, but at the same time we are obligated to keep certain things confidential, and that includes these private sale agreements," said Klepetar. "And it's not only up to us, right? There's multiple parties involved, and as much as I think we'd love to go out there and just put everything out on the table, we have to respect our partners and the people who we've been working with. And I've spent so many hours of my life enjoying the Star Wars films, I certainly feel I owe George Lucas at least that much."
The nascent Lucas Museum of Narrative Art in Los Angeles acquired the painting for an undisclosed sum in April. Klepetar declined to comment on who has been paying the Berkshire Museum's legal bills.
For more information on the Berkshire Museum's art sale, click here.