Gov. Baker Urges Legislature To Quickly Spend Federal COVID Funds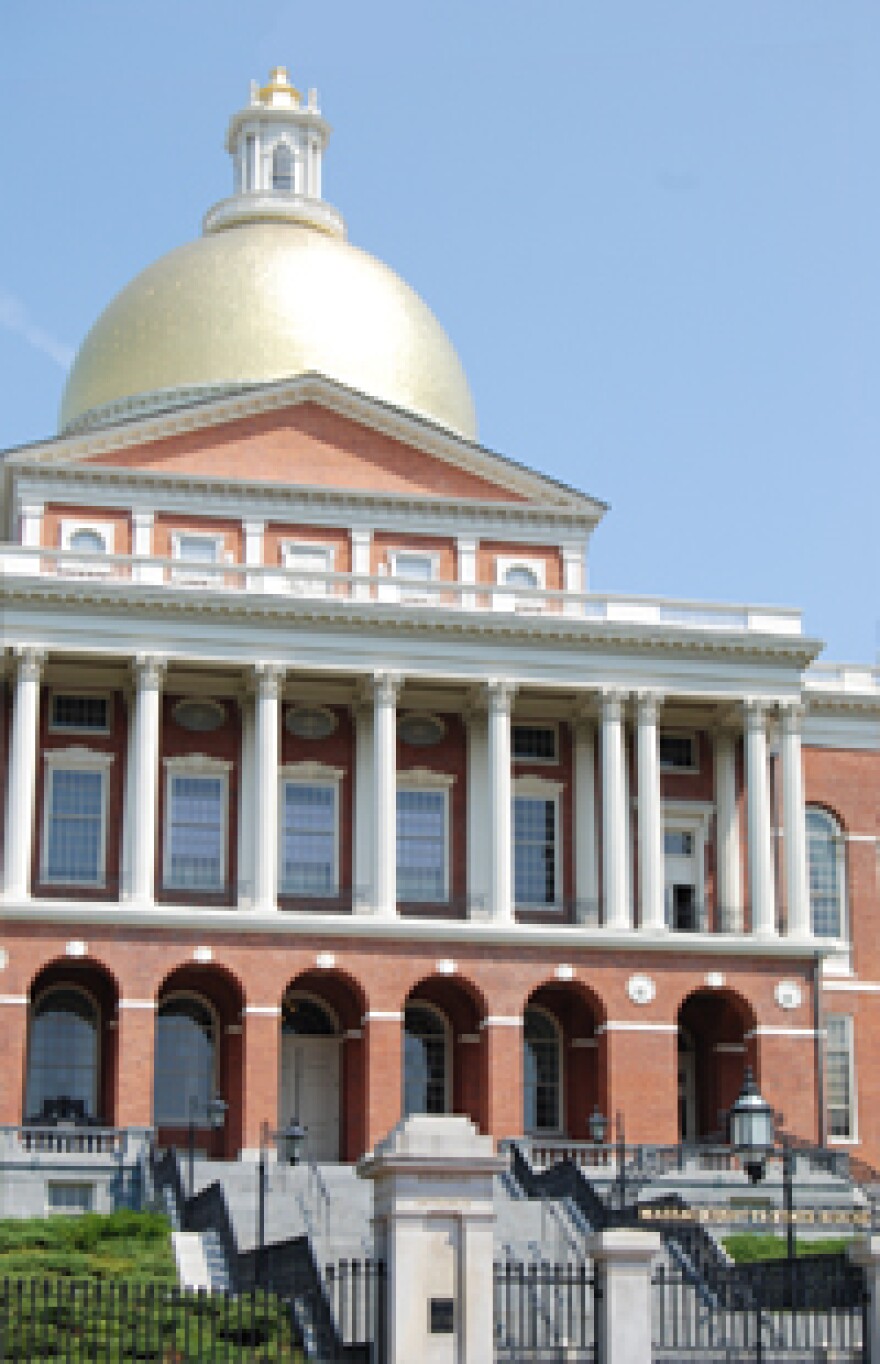 Massachusetts legislators today held what is expected to be the first of many public hearings on how to spend almost $5 billion from the American Rescue Plan Act.
Appearing virtually before the hearing convened by the Legislature's top budget-writers, Governor Charlie Baker pressed his case for spending more than half the federal money immediately – pitching a $2.9 billion plan to invest in housing, job training, tourism, healthcare, and infrastructure.
"The kinds of projects that are needed to address the impacts of COVID are significant in scale and many are time consuming," Baker said. "We have to start making the investments we're proposing now, not months or years from now."
House Ways and Means Committee Chair Aaron Michlewitz said the legislature intends to take its time to decide how to spend the windfall.
"We should not run into an hysteria of spending without a proper and thorough process, which is starting today," Michlewitz said.
On housing and infrastructure, Baker pointed out that construction projects have a long lead time. He noted the summer tourism season is waning. Job training programs are an urgent priority, he argued, because enhanced unemployment benefits for 300,000 people will stop in September.
"As we near the fall, it is more urgent than ever that we have increased supports in place to help retrain people, re-credential them, and connect them with job opportunities," Baker said.
Pointing to the results of a study his administration commissioned on what post-pandemic work will look like in the state, Baker said strategic investments are needed now to deal with the changes that will be coming.
Legislators including State Rep. John Barrett of North Adams pushed back on Baker's insistence on urgency.
"I am concerned about if this money goes out -- a tremendous amount of money -- with the programs being developed by the administration that there is management capacity there to oversee it and make sure that money is used properly," Barrett said.
Democratic lawmakers transferred about $4.9 billion of the federal money into a fund that cannot be used without legislative authorization. That left about $200 million for the Republican governor to spend at his discretion. The Baker administration announced Monday that most of it will go into health care, with $50 million for job training.
Senate Ways and Means Committee Chairman Michael Rodrigues, quoting language in the bill transferring the ARPA funds, challenged Baker's decision to spend the discretionary money right away.
"It was the intent of the legislature that that $200 million was, as we would say ' break-glass-in-case-of-emergency funds'," Rodrigues said.
Baker said he was sure his administration adhered to the law.
Under the provisions of ARPA, the state has until 2024 to allocate the funds and until 2026 to actually spend it.