MA Gov. Orders Non-Essential Businesses To Close For 2 Weeks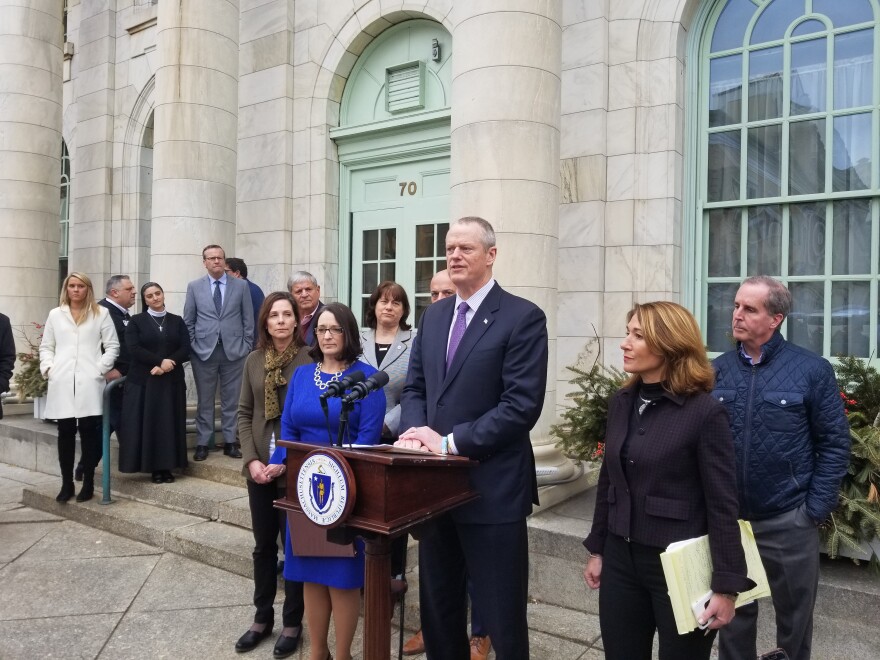 Massachusetts Governor Charlie Baker has issued an emergency order requiring all businesses and organizations that do not provide "COVID-19 Essential Services" to close their physical workplaces to workers, customers and the public as of noon on March 24 until April 7 at noon.
Baker is encouraging those businesses to continue operations remotely.
Essential services include health care, law enforcement, the food industry, infrastructure services and other sectors.
Baker is also limiting gatherings to 10 people during the state of emergency, a reduction from an earlier 25-person limit.
This includes community, civic, public, leisure, faith-based events, and any similar event or activity that brings together more than 10 persons in any confined indoor or outdoor space. The order does not prohibit gatherings of more than 10 people in an outdoor space, like a park or athletic field.
"If you look at the location of a lot of the positive tests that have come up over the course of the past four or five days, there has been significant spread in every county in Massachusetts and that's part of the reason for issuing this order today," Baker said in a news conference Monday.