Bald Eagle Population In Massachusetts Continues To Grow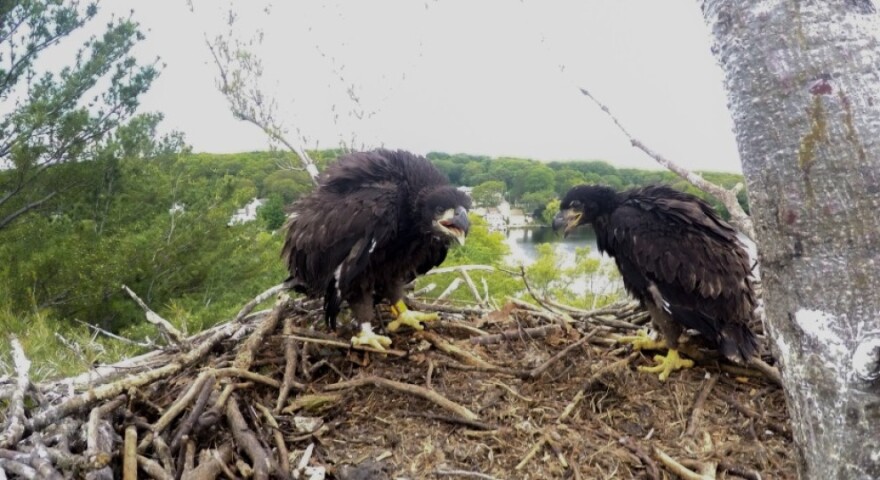 The number of bald eagles nesting in Massachusetts has been soaring in the last several years.
It is a remarkable comeback for our national symbol.
The bird disappeared from Massachusetts just after the turn of the 20th century. A state program began in the early 1980s to restore the bald eagle population.
WAMC's Pioneer Valley Bureau Chief Paul Tuthill spoke with MassWildlife ornithologist Andrew Vitz.
Observations of eagles that might be nesting in Massachusetts can be sent to: andrew.vitz@mass.gov.