Burlington Councilors Send High School Infrastructure Bond Question To November Ballot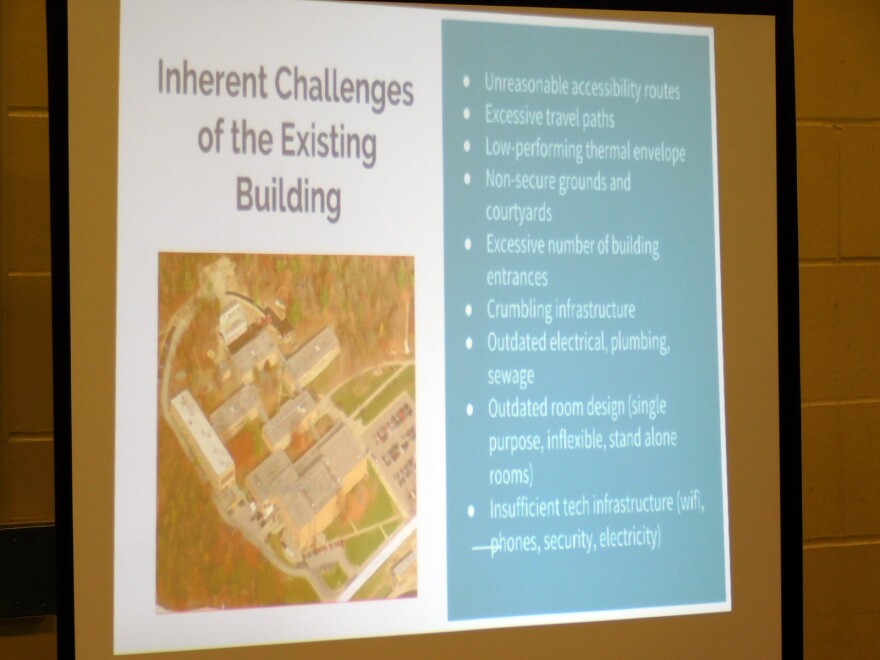 Burlington, Vermont city councilors have approved placing a $70 million bond to improve the local high school before city voters this November.
Burlington voters will decide in November whether to approve $70 million for capital improvements to the high school. Originally built in 1964, buildings on the campus are outdated — with uninsulated walls, leaking window and door seams, no security, and an estimated $30 million in deferred maintenance needs. A $70 million plan for renovation and new construction has been proposed following over a year of study by the BHS ReEnvisioning Committee. City councilors debated whether to put the bond proposal before voters during their meeting this week.
Ward 3 Progressive Brian Pine said approving the measure is crucial for the community. "Our high school impacts the social and cultural environment of our entire community in ways that ripple well beyond the school property. Collectively students, faculty and staff, and I did the math I checked it, spend over 1.3 million hours each year in Burlington High School. Across the U.S. school districts worked hard over the last 25 years to operate, maintain, modernize and meet the enrollment growth of our nation's K-through-12 public schools. BHS however is an exception. It's an outlier as they call it to this trend and we need to take action decisive action to prevent further falling behind and creating an even more costly solution down the road."
North District Independent David Hartnett says while the high school is the hub of the community, its physical infrastructure is dilapidated. "That building is a dump and there's no reason for that to have a building that is crumbling. To have families send their kids there with special needs and take 25 – 30 minutes to get to a class. Unacceptable. We always say this is one of the best places to live. We want to be like the first in everything. But we never really wanted to invest in this building and the people in November are going to have a choice to make. Do they want to invest in our city because that's what this is it's an investment for all of us. And let's be clear this is a huge project: $70 million. Never done this before."
Republican City Council President Republican Kurt Wright was the only councilor to vote against placing the question on the November ballot. He explained to WAMC last week that he felt it would be better to wait and place the question on the Town Meeting Day ballot in March. "I personally think that we would benefit from taking the additional 4 months and doing more public input more public vetting rather than just putting it on the ballot and say here's the plan what do you think? This is a plan that has to work for the next generation. And make no mistake about it that I agree with everybody that the high school needs a major major upgrade and major renovation. My point is that a major $70 million bond like this ought to have more public input than a 5 week campaign in November when the governor's race, lieutenant governor's race, legislative races and everything else is going on."
The measure passed 11 to 1, sending the question to Burlington's November ballot.
Audio from the Burlington City Council meeting is courtesy of Channel 17 Town Meeting Television.