Berkshire Flyer Proponents Preview Pilot Program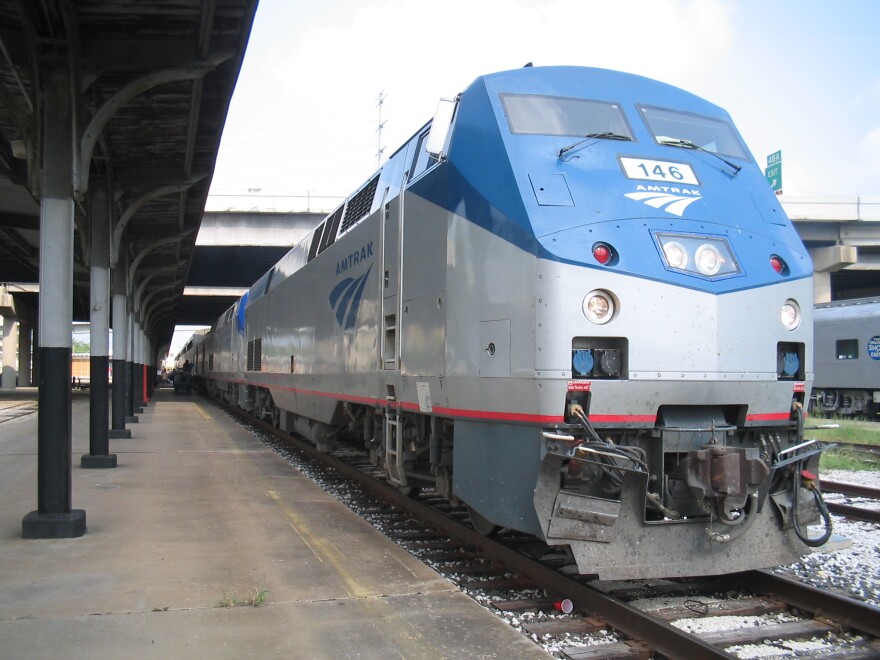 Advocates for expanding passenger rail to Western Massachusetts believe the Berkshire Flyer project could offer the region a tourism boost.
On March 20th, what was once a dream — reestablishing regular train service between New York City and Berkshire County — took a big step toward becoming a reality. The Berkshire Flyer Working Group announced that the rail project would move out of months of research into a pilot phase, with the support of the Massachusetts Department of Transportation. Berkshire Regional Planning Commission Executive Director Nathaniel Karns sat on the working group.
"What this is starting with is as train originating from Penn Station in New York to Pittsfield on Friday afternoons and one return train on Sunday afternoons," said Karns.
State Senator Adam Hinds, a Democrat representing Pittsfield, has been a major advocate for the Berkshire Flyer from its inception.
"It's great news that in one year, we've gone from having this filed as an amendment in the budget to having a working group conduct its work in six months, and a comprehensive report at that, and now we're moving into the short term to having a pilot start for a train from New York City to the Berkshires," said Hinds.
The report's conclusions left Hinds optimistic.
"Some key takeaways were that there would be no additional infrastructure costs for the option selected by the working group, and we're talking about a short timeframe to see a pilot. In the report they say no earlier than 2019, and I'm adding, no later than 2020," said Hinds.
The math behind the potential impact on the county revolves around one number.
"Right now, the working number of the capacity that's available on the existing Amtrak service up to Rensselaer is only like 65 people," said Karns.
"But even if you think about two overnight stays for 65 people at somewhere in the $100 to $200 per person per day kind of range, you can start to do the math and come up with a number. We'd like to refine that a whole lot more than we have right now."
The working group used two different metrics to prove that the Berkshires attracts visitors specifically from the New York City area. The first was a classic — reviewing property tax bills for out-of-county residents. The second relied on a distinctly 21st century data set.
"We were looking at statistics like Airbnb rentals, where the origins of the renters are by zip code. And Manhattan shows up as this big black blob. It's by far the largest origin of people that are renting on Airbnb in Berkshire County," said Karns.
But what will the pilot program cost?
"Once this is operating, we anticipate it costing over $400,000 for the season, and when you subtract the income from fares, we expect it could cost just over $200,000," said Hinds.
Hinds says it's a small price to pay for a potential large economic boom for the Berkshires.
"In other routes we found that the price tag is often well into over $200,000,000, $300,000,000, and now this is very attractive because it's using existing passenger rail," said Hinds.
The working group used fares from existing Amtrak routes to set an average fare for the route at $65.
"This is a first step towards demonstrating a market, and we use this as a- think this is a way to move to a full time and more expansive service," said Hinds.