Advocates Welcome Move Ordering Rensselaer County To Expand Early Voting Sites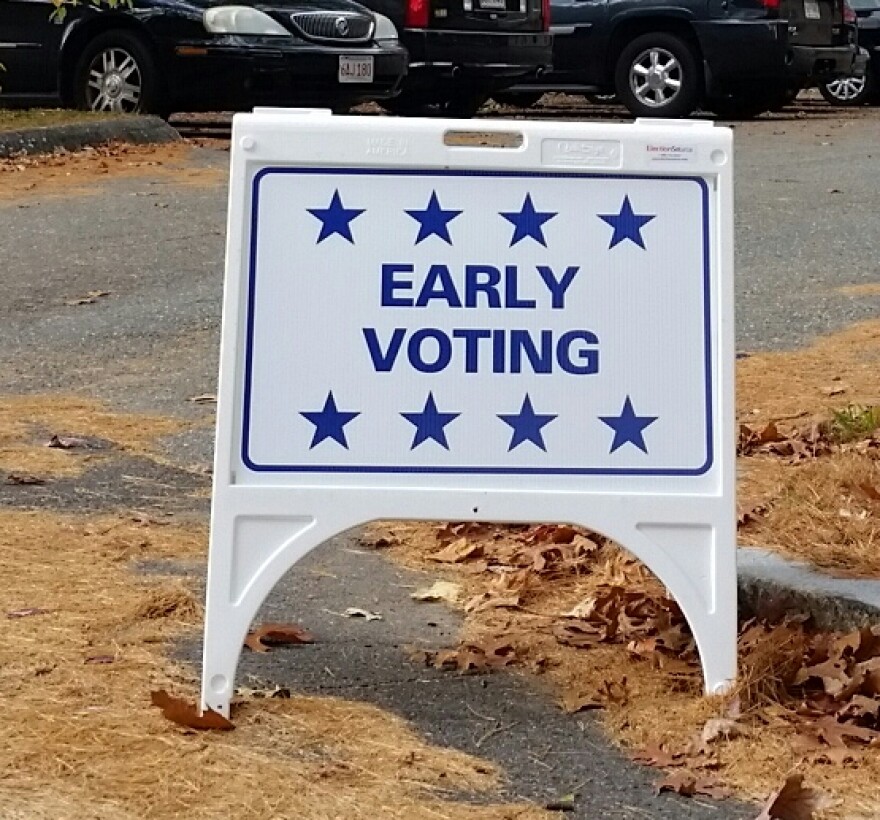 A judge has ruled in favor of New York Attorney General Tish James in a lawsuit filed last month against the Rensselaer County Board of Elections and its commissioners claiming officials failed to provide voters with adequate and equitable access to early voting poll sites.
The Republican Board of Elections Commissioner for Rensselaer County told WAMC in April the BOE was in compliance with the state's early voting law, saying an early voting site in Troy is on a bus line and was used by thousands of residents last election season.
In May, New York Attorney General Tish James, a Democrat, filed a lawsuit against the Board, claiming officials failed to provide voters with adequate and equitable access to early voting poll sites. That statement to WAMC wound up referenced in the lawsuit.
A Rensselaer County Supreme Court judge ruled in James' favor Monday. She argued that when the Board selected early voting sites, it ignored criteria required by New York's early voting law in deciding not to place more sites in Troy – the county's population center and home to the majority of the county's minorities. The judge ordered the Board to select a site by Wednesday ahead of the June 22nd primary.
Melanie Trimble, with the Capital Region Chapter of the NY Civil Liberties Union, says the move will ensure everyone has equal access to the polls throughout Rensselaer County.
"Early voting sites were supposed to provide for very robust voting populations to come out and, you know, for many people voting in a single day it's a big burden to take the day off of work, or even a half a day to get to the polls. Early voting has proved to be very beneficial to access to the voting booth for many, many people. And so it's a positive force that we have that the courts are compelling Rensselaer county to choose a site in Troy that's accessible by public transportation, and provides handicap accessible, and parking, and so on, so that people in Rensselaer County, who live in the city of Troy, will be able to vote in the early voting mechanism that the Board of Elections at Rensselaer county has created."
In late May, the League of Women Voters of Rensselaer County accused Board of Elections of voter suppression. Renée Powell is President of the Troy Branch of the NAACP:
"This tactic is being used to make it difficult for people in the Black and brown and low income communities to exercise their right to vote. This coalition has been communicating with the Rensselaer County Board of election commissioners for at least three years to create an equitable opportunity for all people to vote to no avail."
Trimble says activists and advocates are grateful that the attorney general took notice and decided to take action.
"We hope people get out and vote. There are big issues coming up for Rensselaer County. Going to the polls is the only way for voices to be heard, and we hope we've made it easier for people to take the time to get educated and to get to the polls. So that's what I would say, encourage everybody to get out and vote."
The Board of Elections did not respond to requests for comment. Early voting begins June 12th.