Rensselaer Mayor Dan Dwyer Dies At 84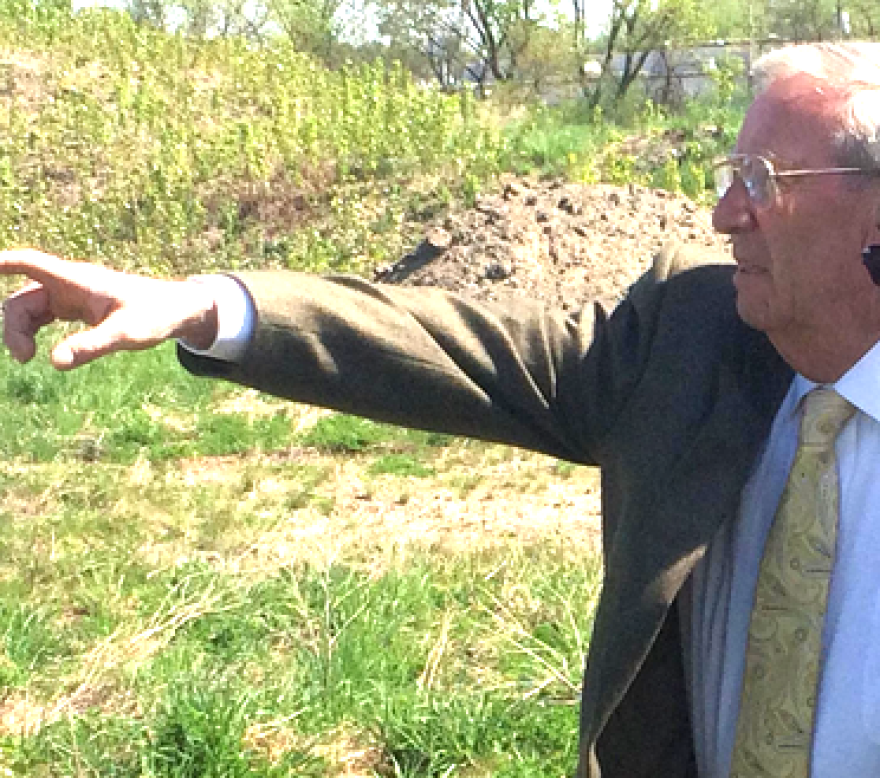 The longtime mayor of Rensselaer has died. Dan Dwyer's replacement was sworn in today.
Dan Dwyer, a Democrat in his third term, died early Tuesday at age 84 after a battle with cancer. Dwyer, a former Air Force pilot and longtime employee of Pan American Airways, was first elected in 2005. Council President Richard Mooney spoke at city hall Tuesday afternoon: "We are announcing with sadness and a heavy heart that our mayor, Mayor Dwyer, has passed away, roughly 1:30 this morning at Albany Medical center."
Charles Moore is the city's Director of Planning: "All departments are working together. There will be no disruptions of city services. He's got a great team in place. We even submitted another grant application today. We put another project out to bid today, so all the projects the mayor set in place are still moving, and they will continue to move. We've done over 17 miles of new water and sewer lines across the city. And there's tens of millions of dollars in new construction, new housing, new businesses in the city, so this momentum the mayor created is gonna continue, and Rich Mooney, as our leader, is gonna keep us going and we just have to get through this bad sad time."
Under the city charter, Mooney was sworn in as mayor and will serve out Dwyer's remaining term. "At roughly 11:30 a.m. the city clerk administered the oath of office for me to be mayor. It was something we had to do and we did it."
Dwyer was first elected in November 2005 as Rensselaer's 32nd mayor. Mooney says Dwyer was shaken when the city lost the regional casino bid. "I was sitting here with the mayor when we got the news that it went to Schenectady. The mayor sat here, and her was upset. And within the hour he said 'Richie, we're changing plans, we're shifting directions, we're gonna move forward, we're gonna develop the river.' He was upset but once he lost he went on to Plan B. But that was Dan, he had a plan B and went with it."
Moore says Dwyer's legacy will live on. "Well that waterfront esplenade is absolutely gorgeous and breathtaking, and I think it's an awesome testament to his work and his dilligence. It took many years to get that done and it's gonna be here for generations."
Two years ago, Dwyer spoke with WAMC on the occasion of the groundbreaking of a new $3 million Hudson River walkway at De Laet's Landing: "Right now we've started what they call the esplanade there, right along the river. And it's a great meeting place for people to relax and enjoy the scene of Albany in the background, the river. And then off of that there's gonna be approximately a thousand foot of walkway going up to the north end of the city, and hopefully we'll get another grant to extend it all the way up to what we call Forbes Avenue, which is the boat launch."
Funeral arrangements for Dwyer have not been finalized.