Albany Skyway Plan Moves Forward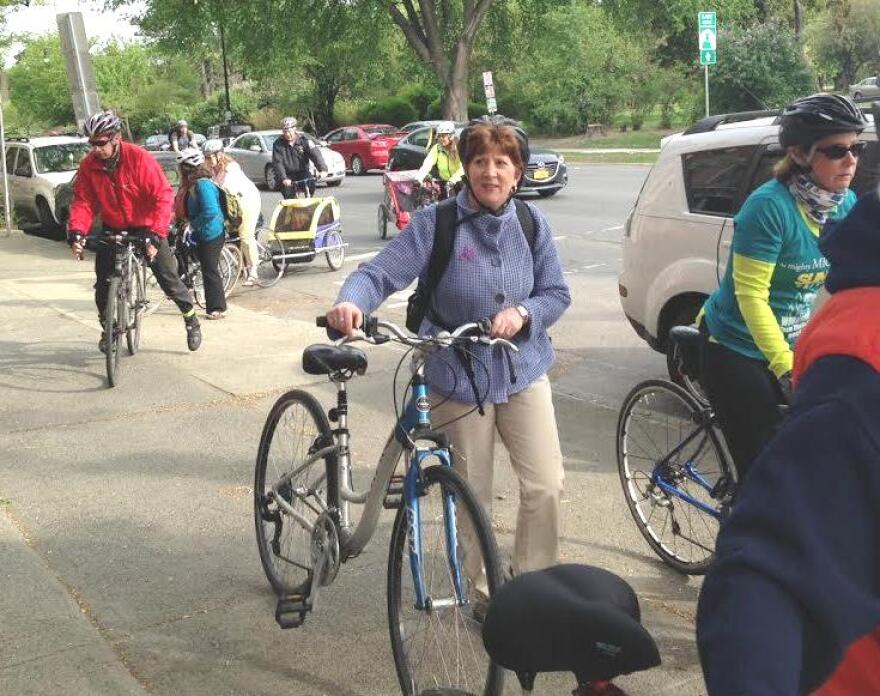 Advocates say plans to create an elevated park connecting downtown Albany to the riverfront would alter the cityscape, giving an economic boost to three areas undergoing revitalization.
The Albany Skyway Project would turn the Clinton Avenue Ramp off I-787 into a fully landscaped, multi-use pathway for pedestrians and bicyclists. The city is getting more than $3 million in state funding Governor Andrew Cuomo says will offer residents and visitors another safe way to reach the city's Corning Riverfront Park.
The funding is in addition to a $375,000 state grant awarded in December 2016 for preliminary planning and design for the project.
Thursday night, developers held a community meeting at the Heritage Visitors Center. Capitalize Albany Corporation president Sarah Reginelli says, "The Skyway thinks about our infrastructure as an opportunity. This amenity will serve as a regional attraction and spur additional growth." She tells WNYT: "It is absolutely a cool project. We're excited about being involved with it. And it can be a real game-changer, not only for downtown Albany, for the Capital Region."
The Skyway will link Arbor Hill, Sheridan Hollow and the Warehouse District, areas of the city that are undergoing redevelopment.
Lark Street business owner Jonathon Brust attended Thursday's meeting: "I'm really excited about what this type of project can bring to Albany. Personally, I went to school for horticulture, and I went to school for horticulture in a way that really kind of always kept me in the middle of a city. I never really planned on being a farmer or a grower in the sense of landscapes in that way, so the idea of bringing landscapes to a city dwelling is really a crucial element. I live on Clinton Ave, so I live just up the hill from there, and the biggest thing that I can say is you know, people don't realize the value of green space until you don't have it. And to be able to provide green space on a space that isn't currently green and add a level of sophistication and a real draw to our city is something that we really shouldn't overlook."
Supporters believe the project will enhance economic development in the surrounding areas.
New York Bicycling Coalition board president Leah Golby, a former Common Councilor, says the elevated linear park could be a boon to cycling in the city, perhaps drawing commuters who use the existing bikepath along the Hudson River connecting Albany and Troy. "I'm sure the New York Bicycling coalition will be very supportive of anything that helps to get more people out and riding bicycles. My understanding is that Skyway project is in very close proximity to the Livingston Avenue bridge, and so our biggest question is 'what does this mean for the Livingston Avenue bridge?' You need to have walking and biking causeway there, so where is the investment going to be for that? This is a terriffic investment that will just bring more people to downtown Albany, which is great. Whether they're tourists or residents, this can be helped even further by making that connection to the Livingston Avenue bridge."
Mayor Kathy Sheehan says the $3.1-million-dollar commitment from the state furthers our efforts to build a welcoming and vibrant Capital City. "Four years ago it seemed like it was unattainable but we just chipped away it and chipped away at it and made the case for a linear park and we're moving it forward to reality."
The New York State Department of Transportation, which is administering the funding, intends to complete the project design and manage the initial stage of construction, expected to get under way by fall 2019 and be completed by late 2020.