Henry Johnson's Medal Of Honor Goes On Display In Albany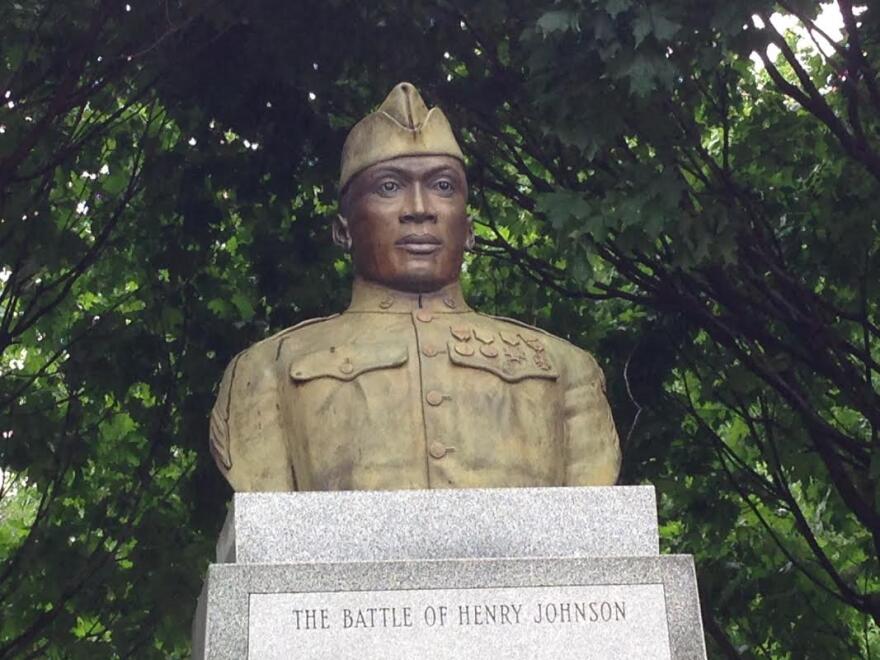 An exhibit posthumously honoring World War I hero Sgt. Henry Johnson, awarded of the Medal of Honor this year, opens today in the War Room of the State Capital.
New York state is also awarding Johnson the Medal of Valor, its highest honor.
In June, President Barrack Obama posthumously awarded Johnson the nation's highest military decoration. U.S. Senator Chuck Schumer was at the forefront of the years-long initiative to have the Medal of Honor bestowed upon Johnson.
Historical papers uploaded to the internet circa 2011 provided the necessary documentation to carry Schumer's quest to fruition. Albany Mayor Kathy Sheehan: "... like it was a cold case, but using new technology came back and really searched and searched and found the evidence needed."
Johnson suffered 21 wounds and rescued a fellow soldier while singlehandedly repelling an enemy raid in France in 1918. He and that soldier, 17-year-old Needham Roberts, received the French military's highest recognition, the Croix de Guerre. In February of 1919, the Harlem Hellfighters returned to New York for a parade up Fifth Avenue, and Johnson returned to Albany, where historians say he died, destitute, in 1929, at age 32. He has no living relatives.