Berkshire Grown Presents "Beyond Farm To Table: The Future Of Food"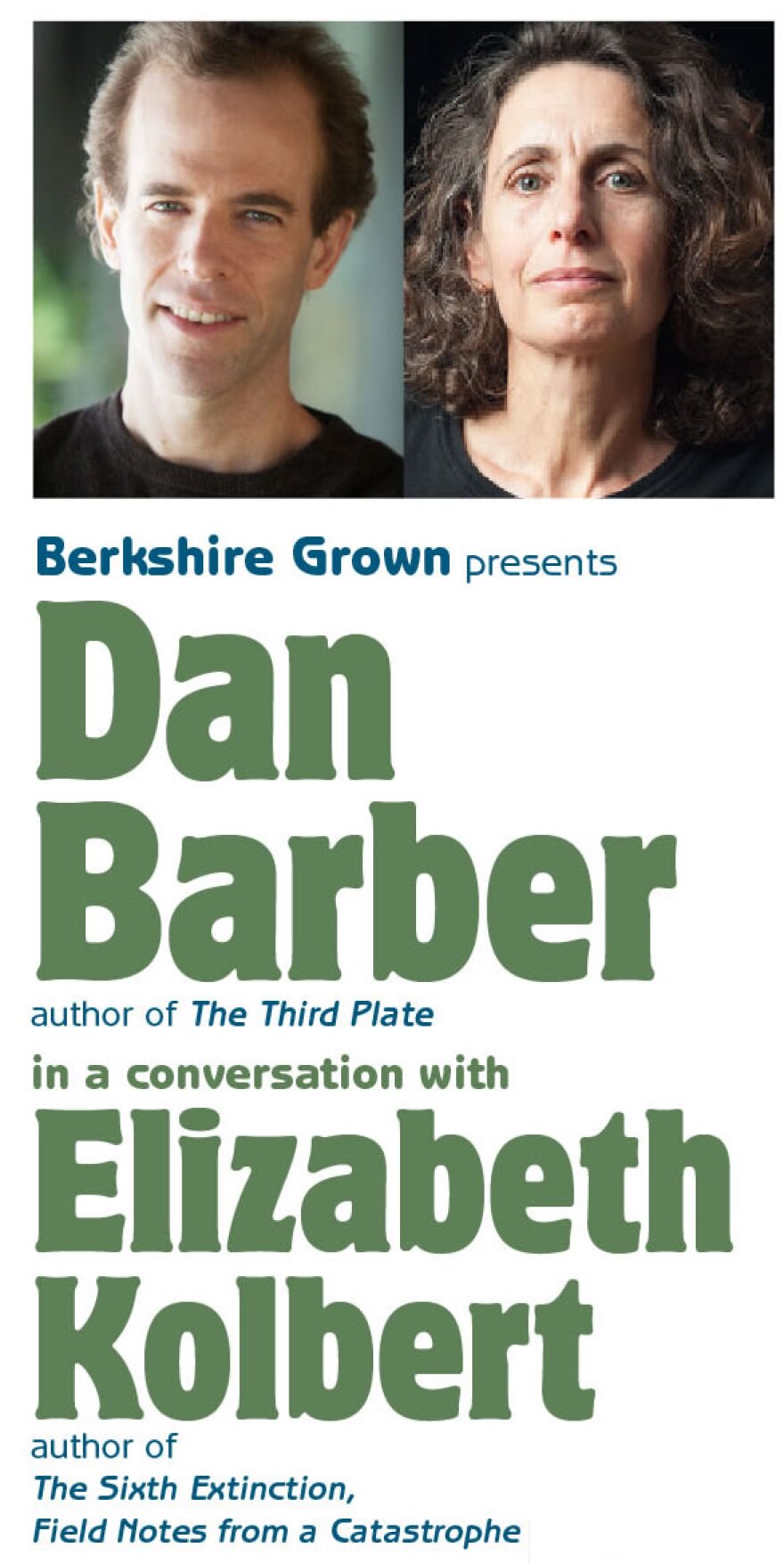 On Monday, August 18th at 7pm at The Mahaiwe in Great Barrington, MA, Berkshire Grown presents Beyond Farm to Table: The Future of Food Dan Barber in conversation with Elizabeth Kolbert.
Dan Barber, Blue Hill's chef and co-owner, in his book The Third Plate: Field Notes on the Future of Food, moves beyond 'farm-to-table' to suggest a revolutionary new way of eating. After a decade spent investigating farming communities around the world in the pursuit of singular flavor, Barber finally concluded that -- for the sake of food, our health and the future of our land -- America's cuisine required a radical transformation. Elizabeth Kolbert is the author of The Sixth Extinction and Field Notes from a Catastrophe.