#SportsReport: Warriors Edge Cleveland; Eagles Clinch Top Slot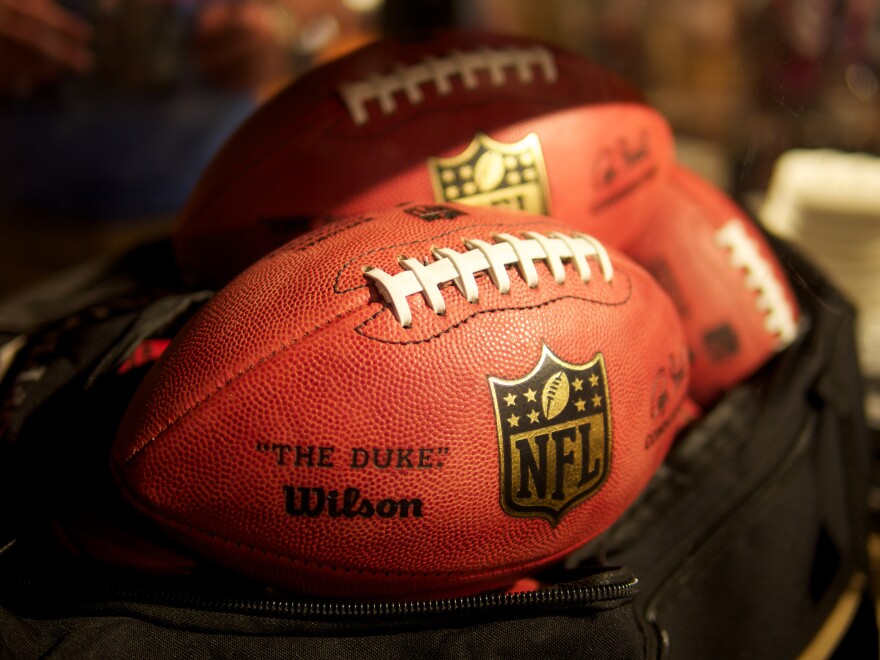 Jake Elliott kicked a 48-yard field goal with 22 seconds left, and the Philadelphia Eagles clinched the No. 1 seed for the NFC playoffs with a sloppy 19-10 victory over the Oakland Raiders last night. The Eagles went to the Super Bowl and lost to New England the last time they had home-field advantage following the 2004 season.
Ben Roethlisberger threw for 226 yards and two touchdowns, and the Pittsburgh Steelers clinched a first-round playoff bye with a 34-6 win over the Houston Texans.
Klay Thompson hit a go-ahead 3-pointer with 1:33 left, Kevin Durant defended LeBron James and delivered on both ends against Cleveland just as he did six months ago to earn Finals MVP, and the Golden State Warriors beat the Cavaliers 99-92 in a Christmas rematch of opponents from the past three NBA Finals. The Warriors' two-time MVP Stephen Curry missed his eighth straight game with a sprained right ankle.
Russell Westbrook had 31 points and 11 assists to help the Oklahoma City Thunder stay hot with a 112-107 win over the Houston Rockets on Monday night.
Bradley Beal scored 25 points, John Wall had 21 points and 14 assists, and the Washington Wizards beat Boston 111-103 in the Celtics' first Christmas Day home game in franchise history.
Joel Embiid had 25 points and 16 rebounds as the Philadelphia 76ers snapped a five-game losing streak with a 105-98 victory over the New York Knicks. Kristaps Porzingis scored 22 points for the Knicks, who fell to 22-30 on Christmas with their fifth straight loss on the holiday.
And Jimmy Butler scored 23 points, Karl-Anthony Towns had 21 points and 10 rebounds and the Minnesota Timberwolves beat the Los Angeles Lakers 121-104.
In men's college hoops, the new AP Top 25 poll features the same four teams at the top, led by No. 1 Villanova. Michigan State (12-1) was second, while third-ranked Arizona State stayed ahead of No. 4 Duke.
On the women's side, Stanford has fallen out of the top 25 for the first time since 2001. UConn remains the unanimous No. 1.
Copyright 2017 Associated Press. All Rights Reserved.