Study Assesses Economic Impact Of College On North Country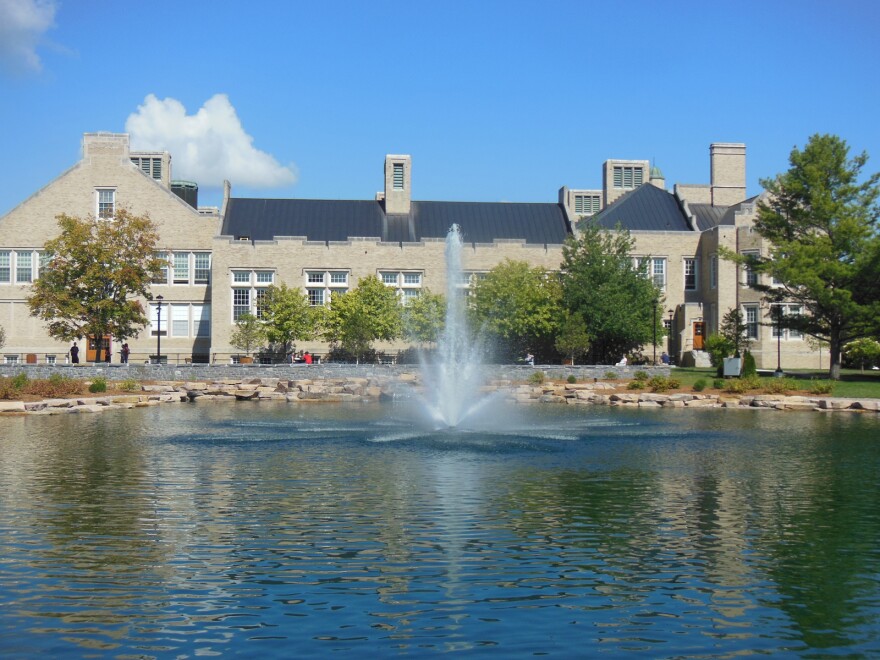 An updated report on the economic impact of SUNY Plattsburgh on the North Country region finds the college's total economic impact is more than $307 million across the seven-county northern tier.
The 2016-2017 Regional Economic Impact Study is a 27-page report that assesses direct and indirect effects of spending, expenditures, and activities by students and employees at SUNY Plattsburgh.
It notes that 5,245 students attended the main campus with 2,381 living on campus and 2,864 residing off campus. The college paid more than $95 million in salary and benefits to 2,911 employees including temporary student workers.
The study is issued by the Office of the President and the Office of Sponsored Research. It is authored by Professor of Economics and Finance Colin Read, who is also mayor of the city of Plattsburgh. He analyzed the 12 months of data and wrote the report. He says the results reflect that college is not just about instructing students but how the institution affects the entire community. "The jobs it creates, the spinoff, the interns, the employment opportunities, all those sorts of things so they try to capture that and show just how valuable our education dollars are not only for education but for a lot of other things related to education."
Read finds that construction spending has been significant and so too have taxes generated in the local economy. "Even though obviously the enterprise itself is tax exempt with regard to property taxes all the employees still pay state, local and federal taxes. And something that we only talk about anecdotally all the various increases in value because people are upgrading their workforce skills."
One of the most significant secondary effects of the college is job creation, and over the half dozen years he has written an updated the report, Read says the overall analysis has been consistent with a slight increase in employment. "SUNY Plattsburgh generates hundreds of millions of dollars of local economic activity directly and indirectly. The college brings a lot of other forms of spending rather than just the labor that they generate. Students for instance not only do they pay tuition to get here but they also spend in the local economy. Visitors spend. Groups associated, like the Center for Brain Trauma, etcetera, they all generate additional value to the community that's somewhat unusual. There's not many industries that are this all encompassing across the whole labor spectrum."
SUNY Plattsburgh Spokesman Ken Knelly says the report is a larger measure of the college as an economic engine for the region. "Whether it's just the business of the college or the events that we put on that we can measure plus the volunteerism and community work that are done by not just students but also staff and faculty this is a really good way to sort of capture some of that. And I think it's important to report back to the people who help us exist exactly what it is that we're doing and how we're doing."