Troy mayoral field coming together as Madden nears end of term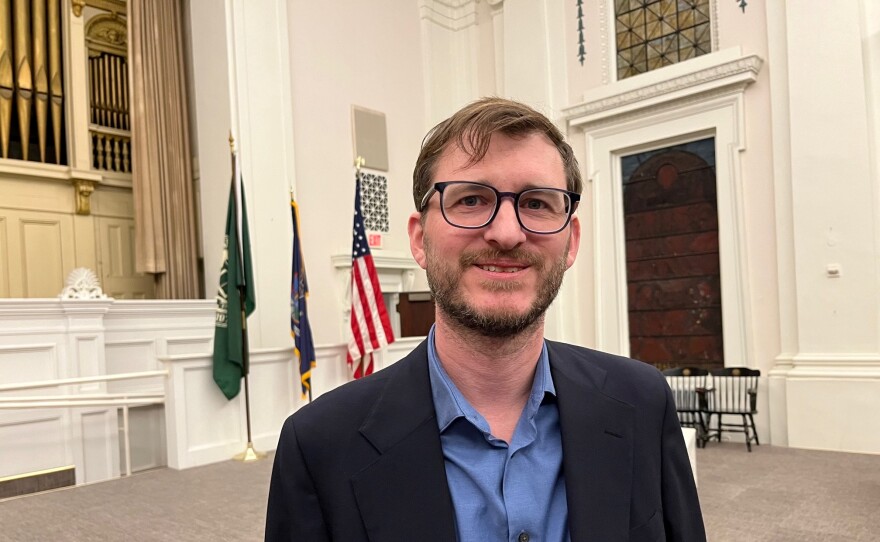 Deputy Mayor Chris Nolin
Dave Lucas / WAMC
Rensselaer County Legislator Nina Nichols
Dave Lucas / WAMC
Republican City Council President Carmella Mantello
Dave Lucas / WAMC
The City of Troy is gearing up for what is likely to be a lively mayoral campaign season.
With Mayor Patrick Madden nearing the end of his second four-year term, candidates hoping to succeed the term-limited Democrat are making plans to begin petitioning. Madden himself has no qualms about handing the keys over to his closest associate:
"I'm going to be at this point in time supporting my Deputy Mayor Chris Nolin," said Madden. "Chris is a highly intelligent individual. He'll make a far better mayor than I ever was. And, and he's young. And you know, he's got great energy, great insight. He can juggle. That's one of the critical skills for a mayor. So I'm hoping that he'll come through the process and be our next mayor."
Nolin is looking toward the June primary, one of two Democrats seeking the party endorsement so far.
"Yeah, I submitted my name and resume to the Democratic Party," Nolin said. "'m talking to the committee members and leadership, about running for mayor for the city of Troy. There's a lot that we can do together to move the city forward. So it's my hope that the committee and the voters would consider me."
Nolin, named deputy mayor a year ago, had previously served as the Director of Community and State Relations at Rensselaer Polytechnic Institute, and also served as lead staff member for the Troy Redevelopment Foundation.
Fellow-Democrat and Rensselaer County Legislator Nina Nichols is a former city council member.
"I submitted my resume and cover letter several months ago," Nichols said. "And I'm looking forward to running and serving this great city."
Nichols welcomed proposals Madden put forth in his recent State of the City address and praised Madden's dedication to getting Troy's finances in order.
"They really are to be congratulated for that effort," said Nichols. "And I was excited about the infrastructure work that's already been done, the plans that he's laying out for the future and believe that Troy is a safer, cleaner, greener place because of the work that he's done. I'm would be very glad to build on the foundation that he has laid. I think that he's done great work. Of course, I think there's still more work to be done."
As the Democrats organize their platforms, Republican City Council President Carmella Mantello has been mulling a run. It's been more than a decade since her failed try for mayor against Democrat Lou Rosamilia.
"Folks from both sides of the aisle, businesses, residents, neighborhood activists have reached out to me, encouraging me to run, the support has been completely overwhelming," said Mantello. "And, you know, I think the big difference, Dave, you know, from 12 years ago, when I last ran is obviously, I have a track record. Now, you know, I've been on the council for seven and a half years fighting for the people of Troy and, I'm totally overwhelmed by the support that I'm getting and the encouragement to run. So if that sounds like a run, folks can read into it, but I'll tell you, I know that certainly Troy can be better, it can be cleaner, it can be safer, and we definitely need some new leadership."
Mantello says she will announce a run on Tuesday.