NY AG Suing Rensselaer Co. Board Of Elections Over Early Voting Access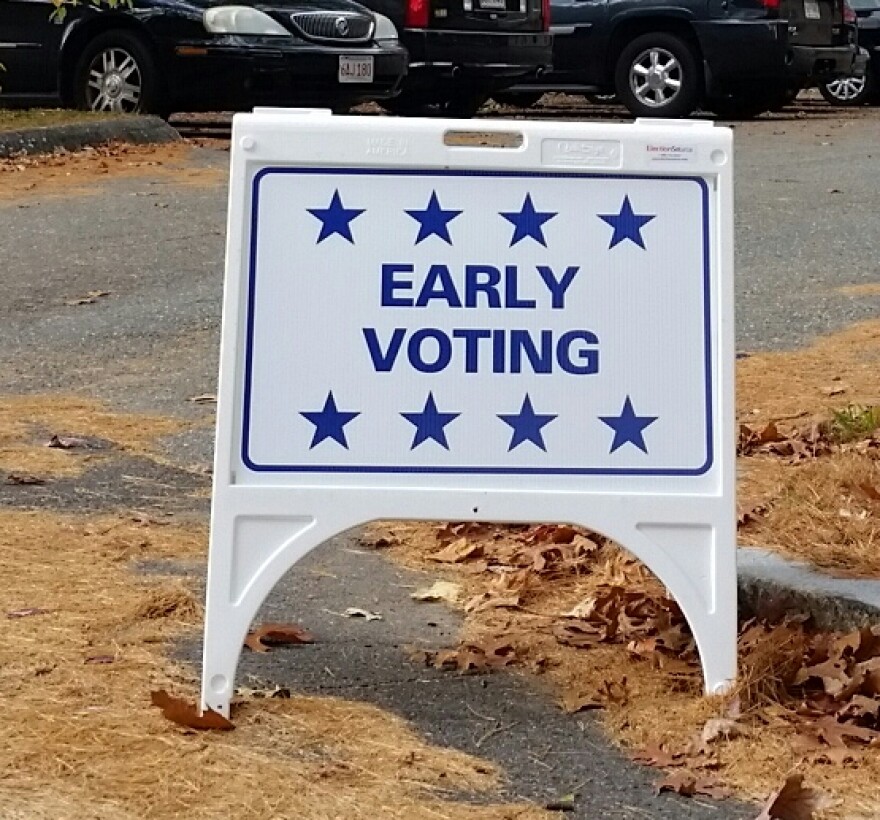 The New York State Attorney General's Office is suing the Rensselaer County Board of Elections over its early voting program.
The Office of Attorney General Tish James announced its lawsuit against the Board of Elections Thursday over what it is says is a repeated failure to select an early voting site that is easily accessible to Troy residents.
Last month, as WAMC reported, the Attorney General's Office, echoing a request from the NYCLU, wrote to the Board of Elections expressing concern over "the lack of a centrally located poll site in Troy where much of the County's minority population resides, that is easily accessible by public transportation."
At the time, Rensselaer County Board of Elections Republican Commissioner Jason Schofield defended the county's only early voting location in Troy – a church located off Spring Avenue on the outskirts of the city.
"The Board is in compliance with New York State law for early voting. We do have an early voting site in the largest municipality, which is the City of Troy. It is on the bus line. It was used by thousands by residents during the early voting cycle last year for both the primary and general election," said Schofield.
Early voting starts June 12th ahead of June 22nd's primaries.
Prior to the Troy church's designation in May of 2020 – a designation made as a bill introduced by Democratic State Senator Neil Breslin to require an early polling location in a county's largest municipality was gaining traction – the BOE had designated two other sites in the Towns of Schodack and Brunswick, predominantly white and suburban areas miles from Troy's population centers.
Breslin's early voting law was signed in December of last year and took effect on January 1st.
In April, Commissioner Schofield said he and Democratic Commissioner Edward McDonough would tour four suggested early voting sites in Troy, though also questioned the feasibility of the four sites up for consideration. Schofield told WAMC he did not foresee any changes ahead of the June primary.
The Board of Elections did not respond to a request for comment Thursday, but the Attorney General's Office says the BOE responded to its request in a letter received May 12th.
The letter from the BOE to the Attorney General's Office stated it had considered the four suggested sites, but added:
"At this present time, we believe our current location meets all State and Federal guidelines set forth in section 8-600 of the Election Law and continues to be the best option for all residents of Rensselaer County."
The Attorney General's Office says the BOE was required to designate early voting locations for the 2021 general and primary elections on May 1st and May 8th. No changes appear to have been made.
The lawsuit alleges the BOE failed to take into consideration several factors in choosing its early polling locations, including population density, travel times, traffic patterns, and accessibility by public transportation, proximity to other early voting poll sites, and other factors.
Meantime, advocates including the League of Women Voters and Troy Branch of the NAACP, which have pushed for expanded early voting in Troy, are calling the Board of Election's actions voter suppression.
Troy NAACP President Renee Powell spoke at a press conference earlier this week.
"This tactic is being used to make it difficult for people in the Black and brown and low income communities to exercise their right to vote. This coalition has been communicating with the Rensselaer County Board of Election commissioners for at least three years to create an equitable opportunity for all people to vote to no avail," said Powell.