Massachusetts Lawmakers To Take First Vote On ' Millionaires' Tax' Amendment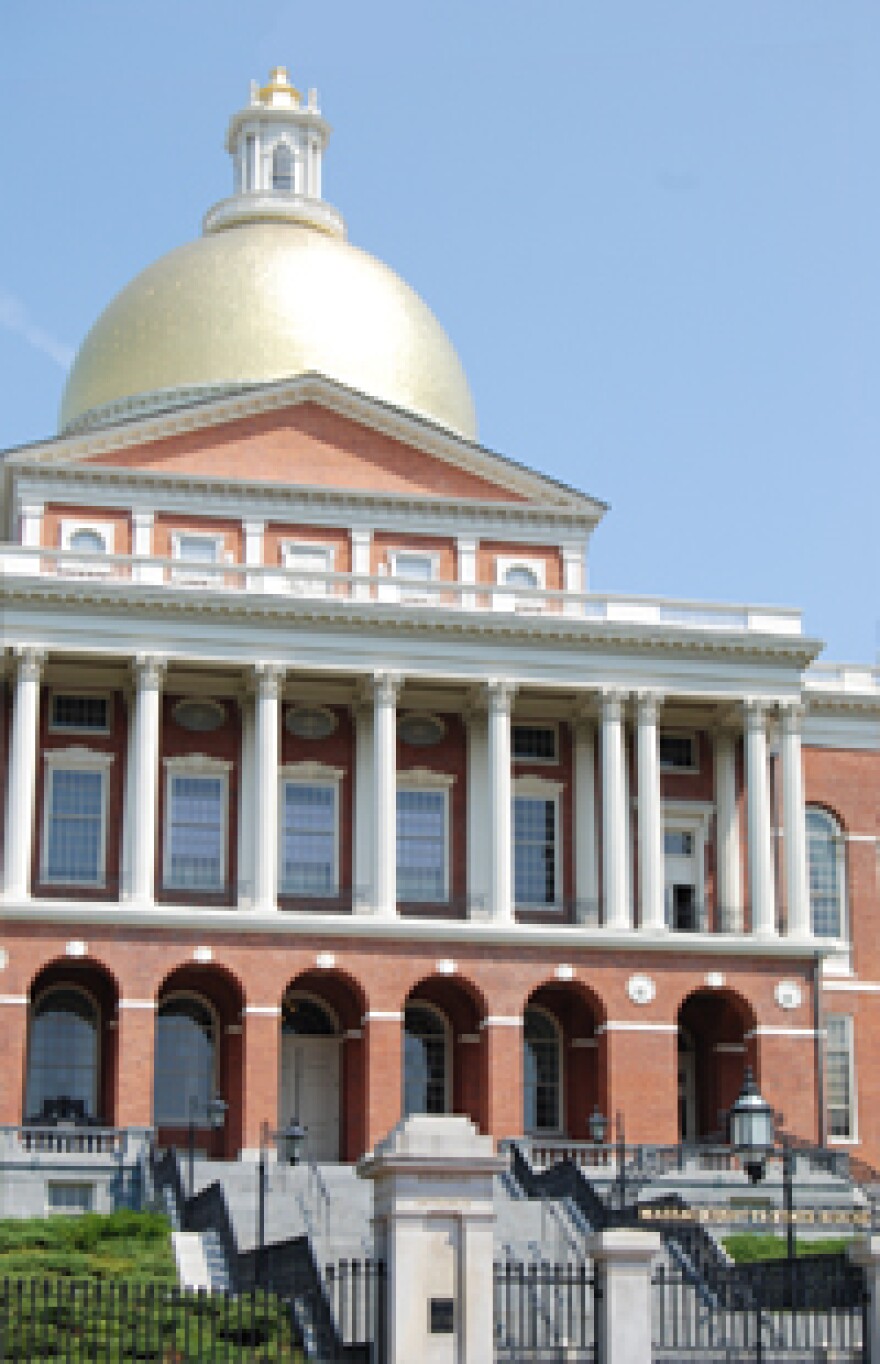 The Massachusetts legislature is expected to take an initial step tomorrow in enacting a so-called "millionaires' tax." Advocates on both sides are stepping up their lobbying.
A coalition of liberal activists, labor unions, and advocates for transportation and education are urging legislators to give initial approval Wednesday to an amendment to the Massachusetts Constitution that would raises taxes on the wealthiest 1 percent of the state's residents to help fund repairs to roads and bridges, upgrade aging rail systems, and put more money into schools.
" There is a huge need in education and transportation for more resources and this is the most fair way to get the resources that we need," said Corinne Wingard, a member of Progressive Democrats of Massachusetts, who is part of a coalition called Raise Up Massachusetts, which collected more than 100,000 petition signatures to begin the process to amend the state constitution.
Members of the coalition have encouraged phone calls to legislators on the eve of the vote.
" There are lot of unfunded mandates in education that affect all our cities and towns and because there is no funding ( from the state) what happens is local property taxes go up and local services are less and less, " said Wingard.
The proposal would put a 4 percent surcharge on annual taxable income above $1 million while leaving the state's flat 5.1 percent income tax rate unchanged.
An analysis by the Massachusetts Department of Revenue said the proposed tax increase could generate between $1.6 billion and $2.2 billion a year. Also, the DOR said fewer than 20,000 taxpayers, which is less than 1 percent of all filers, would be affected by the change.
Chip Faulkner is spokesman for Citizens for Limited Taxation, one of the leading opponents of the "millionaires' tax."
" My message is don't vote for a tax increase and make us look like ' Taxachusetts' again," he said.
Opponents believe there may be a fatal flaw in the proposed amendment. They argue the extra money would go into the state's general fund where it could be spent on anything by the legislators.
" Oh sure, they could spend it on their second cousins. They could spend it on puppies and kittens. They could spend it anyway they wanted," insisted Faulkner.
Proponents insist the amendment, as written, is on sound legal footing by permitting a general earmarking for transportation and education while not interfering with the legislature's constitutional authority to make specific appropriations.
" I think it is well written. I think there is a lot of misleading information being put out by opponents," said Wingard.
To advance an amendment to the Massachusetts Constitution, it must be approved by at least one-fourth of the members of the legislature in two consecutive legislative sessions, and then passed by voters.
Faulkner concedes it is likely to pass in this legislative session, and the next, setting up a fight over the "millionaires' tax" on the 2018 state ballot.
" They key here is they are dying to get the right to set different tax rates for different classes of people," insisted Faulkner
A recent poll found 70 percent of voters support the idea of raising taxes on millionaires to pay for transportation and education.