Report On UMass Amherst Informant Policy Expected In January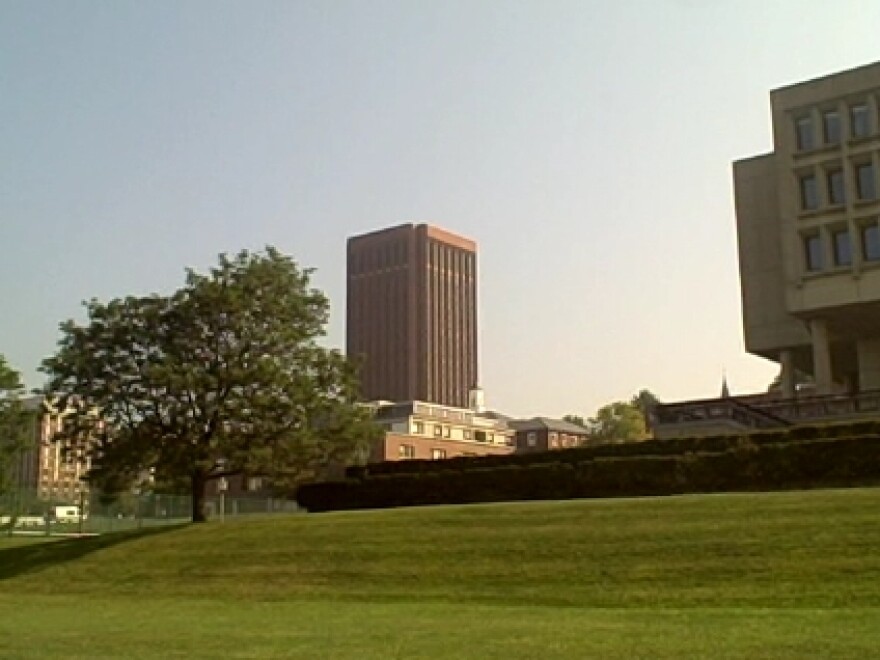 A group appointed by the UMass Amherst chancellor to look into the use of students as confidential campus police informants is expected to deliver its report in January.
The 11-member working group has been meeting regularly since its appointment in October but was unable to meet a goal to issue a report and recommendations on the confidential informant program by the end of the fall semester two weeks ago.
Chairwoman Diane Curtis, director of Pre-law Advising, said a draft report is being written and expects to deliver a final report with recommendations to the chancellor in January, according to campus spokesman Ed Blaguszewski.
Chancellor Kumble Subbaswamy appointed the 11-member group after suspending the program following the revelation that a student who had agreed to become a confidential informant for the campus police died of a heroin overdose.
Blaguszewski said the working group was directed by the chancellor to consider whether the program should be terminated or revised to include mandatory substance abuse treatment for student informants and parental notification.
" Those are two important aspects we need to take into account, so that the tools the police use are in line with best practices and with how we want to work with students here on campus," said Blaguszewski.
The review of the program was triggered by a story in the Boston Sunday Globe that detailed how campus police recruited a 20-year-old junior to be an informant after he had been caught selling LSD and the club drug known as Molly. The student, who was identified in the story only as Logan, was allowed to stay in school, keep his scholarship, and his parents were not told.
Logan was found dead in his off-campus apartment by his father who had come to visit for homecoming weekend in October 2013.
In the Globe story, and immediately following its publication, UMass Amherst officials defended the confidential informant program, which started on the campus in 2009. But, then Subbaswamy ordered the program suspended and initiated the review.
Students praised the suspension of the program.
The Student Government Association voted 19-14 to oppose the confidential informant program.
UMass Amherst is the only one in the five-campus system that used students as confidential informants.
Public safety has been a major focus on the flagship campus the last few years.
A number of changes were suggested by Ed Davis, the former Boston Police Commissioner who was hired by the university to review the police response to last year's Blarney Blowout.
The campus is spending $2 million on security improvements at the residence halls as a result of a safety review following a gang rape in October 2012.