"Extraordinary" School Year For Albany Public Schools After Phased Reopening, Mass Layoffs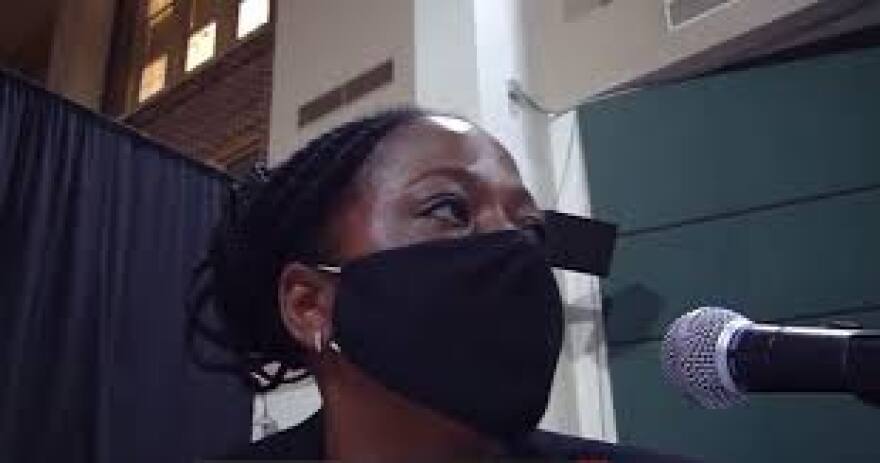 The Albany City School District is working to absorb massive layoffs blamed on the pandemic.
Near the end of September, more than 200 Albany City School District staffers lost their jobs due to an anticipated 20 percent reduction in state school aid. Staffers let go included 51 teachers.
Superintendent Kaweeda Adams says that 20 percent reduction in Foundation Aid would amount to about $16.5 million dollars. She adds that the district did have some positions open up, not nearly enough to replace those lost.
"Those were positions that were vacant positions, and we tried to disperse the students among the different sectors that still existed. It was primarily at the sixth grade level, where we had a number of students request in-person learning. And so with that we needed to build in two of those sections for our sixth grade. We did build in a half health position, and then we have four TA's that were brought back. And that's in alignment with the contract on how we bring individuals back into those positions."
The nagging question over uncertainty of state aid continues after the State Division of Budget repeatedly pointed out — quoting from a statement the agency issued, "there have been no permanent spending cuts and only 1% of annual school aid has been temporarily withheld – 0.3% , or $789,000, of the Albany school district budget."
"We did receive our allocations and we're in the process of looking at the impact of that. Because we know that there's also a loopback period in December, which, we have to make sure that we can manage that as well as what's going to happen moving down the line. So what we're really doing is determining how do we strategically rebuild those things that we had to restructure so that we can then sustain those services for our students and families."
Albany School Board President Anne Savage says the district is keeping things in perspective.
"This is a very unusual school year, it's truly been extraordinary, the entire budget process has been extraordinary, and of course the requirement to ensure that our children and our staff are as protected as possible in this time of COVID is extraordinary. So what we will be doing is keeping our options as open as we can and reacting to the information that becomes available to us from the state department of budget."
Adams concedes adapting schools to the pandemic — including everything from social distancing to hybrid learning — has been daunting.
"It is definitely something that none of us have a blueprint for or that we have any experience with. But we are falling back on what we know is right for our children, and then we move forward. The students that are in person, so far, we've had some positive feedback. Ther've been some little glitches that we are working through and so we're addressing those individually. And then those things that are system wide, for example, communications concerns that may be there, we are looking at how we address them."
The first full day of in-person learning took place one week ago after the district completed a phased reopening.