Troy Mayor Patrick Madden: Pandemic, Pools And Protests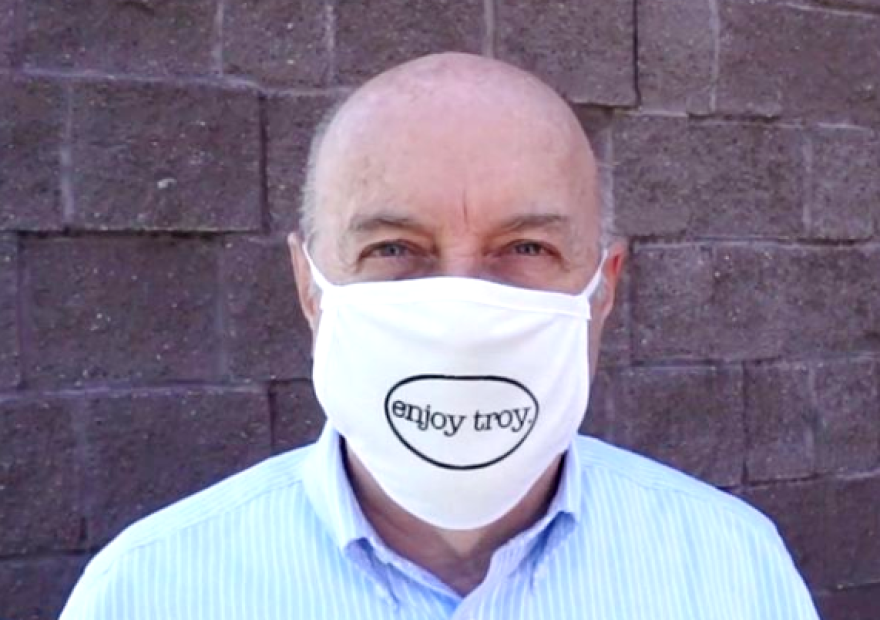 Municipal leaders have had to adapt quickly to deal with both the coronavirus pandemic and social unrest that followed the death of George Floyd. WAMC's Capital Region Bureau Chief Dave Lucas recently spoke with Troy Mayor Patrick Madden.
As upstate New York continues going through the reopening phases, the second-term Democrat says there is one question he's been hearing a lot lately: when are you going to reopen the South Troy pool? It's been closed since the summer of 2017, with renovations completed last year.
"We've gotten the approval from the governor's office to open the pool. They're passing on us the responsibility of figuring out how to do that responsibly. There's not a lot of guidance that. We therefore will work with the county health department to understand, you know, will there be limitations on thr number of people at any give time, what does the county want to see to ensure that it is not a dangerous practice. And then the annual logistics, the county does need to check out the pool, make sure the systems are working properly, give their clearance each year for the pool to start up again. We're focused on making it happen."
Madden adds the pool must be adequately staffed. The city's other pool, the Knickerbacker, awaits a total rebuild.
Madden believes people hunkering down at home during the pandemic shutdown led many to visit the Poestenkill Gorge, where there was a recent downing.
"Go there, hang out in the shade and observe the beauty for the falls and the gorge but don't go in it. Don't go beyond the fence lines, don't go beyone the posted signs. There's a reason that's fenced off. There are dangerous undercurrents. Climbing on those shale outcroppings can be very dangerous, you can lose your footing very quickly. It's not safe beyond the trails. But it's lovely there, and there's shade. There's areas to have a picnic. It's a little cooler because you are in a gorge."
The #BlackLivesMatter demonstrations held nationally after George Floyd's death rocked cities across America including nearby Albany. When a huge rally was planned for Riverfront Park June 7th, shopkeepers throughout downtown Troy boarded up their storefronts. Those boards are gone now. Madden praised the 11,000 protestors who visited Troy.
"I've never seen that many people in Troy in my life. And you know I'll you the interesting thing about it, I give all the kudos to the people who showed up. I went down there very early on Monday morning following the protest and there was not a lick of litter anywhere. I went to Riverfront Park where there were thousands and thousands of people. I couldn't find a piece of litter. It was a very very respectful, very passionate crowd."
On Tuesday, Troy opened four city splash pads and fountains to the public. Hours are daily from sunrise to sunset, with the exception of Riverfront Park, which is open 10-8.
"The kids have suffered under this shutdown. They've been at home, they've been away from their friends, their peer groups."
Madden says 6-foot social distancing should be observed, and although use of a mask or face covering is required in public, face coverings are not recommended when in the water.