EPA/Amtrak Train Emissions Public Meeting Tonight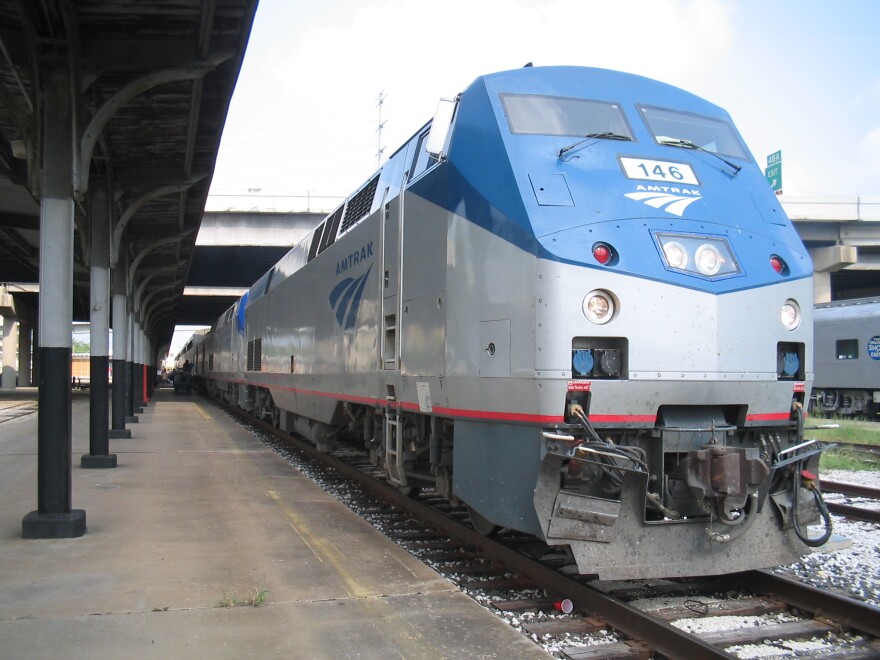 Tonight, U.S. Environmental Protection Agency Regional Administrator Judith Enck will host a public meeting to discuss Amtrak train emissions at the Rensselaer Rail Yard. The gathering is in response to residents' concerns about diesel smoke at the yard's Amtrak maintenance facility.
The EPA considers diesel exhaust "a potential human carcinogen." Amtrak says it has been pro-active, installing equipment kits that allow locomotive air compressors to run on ground power when they are at the station or undergoing maintenance. Pete Sheehan is with the Hudson-Mohawk group of the Sierra Club. "We've been working on this project with some of the concerned citizens in Rensselaer for the last two years to do air quality monitoring and it has paid off in having the EPA administrator come to Renssealaer and recognize the importance of reducing the diesel emissions from these locomotives."
The engines had been idling continuously. EPA Regional Administrator Judith Enck: "Diesel pollution releases toxic air contaminants and fine particles into the air. We're very concerned about people's exposure to diesel because it can trigger asthma attacks and make heart disease and lung disease worse, especially for children and the elderly. So we listened very carefully to the concerns of the community. EPA convened a meeting with Amtrak, the community, the state, and the local chapter of the Sierra Club and talked about how serious the issue is and what we can do working together to resolve this local air pollution challenge."
Enck says the Hudson-Mohawk Group of the Sierra Club is footing the bill for the upgrades, to the tune of $90,000. She's inviting the public to attend tonight's meeting to share their views concerning issues that involve air quality. "I in particular will be talking about the Environmental Protection Agency's recent national proposal that would drive down greenhouse gas pollution from fossil fuel power plants. I never miss an opportunity to talk to the public about the great need for us to take action on climate change and how these new EPA regulations will help drive down greenhouse gas pollution from power plants."
In addition to improving air quality, Enck says retrofitting diesel engines will also cut down on noise: 18 locomotives are scheduled to undergo modification by September; the upgrades will reduce idling by an average of two hours a day per engine.
Amtrak's Environmental Director Craig Caldwell will be speaking at tonight's gathering. "This is part of our stability program at Amtrak. We wanna reduce our emissions, reduce our fuel consumption, be a good neighbor, obviously, and I will also be talking about our partnerships with the Sierra Club and the State of New York."
The 7 o'clock meeting is at Rensselaer Junior/Senior High School, 25 Van Rensselaer Drive.