NY, CT Health Exchanges Report ACA Sign-Ups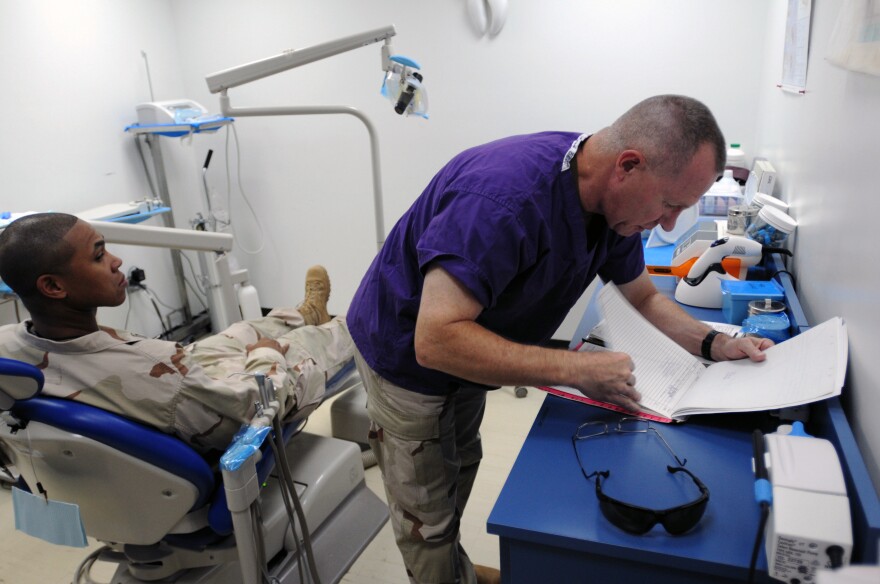 U.S. Health and Human Services Secretary Kathleen Sebelius has tendered her resignation after months of criticism over the rocky launch of the federal online insurance marketplace. The process on the state level appears to be running much smoother: Families USA, a Washington, D.C. nonprofit consumer advocate supporting the Affordable Care Act, is making recommendations to increase online enrollment. State exchange leaders participated in a conference call Thursday.
Among the suggestions: Include more affordable plans, lower deductibles and link the open enrollment period to the tax filing season.
NY State of Health Executive Director Donna Frescatore was on the call, which follows months of efforts by states and the federal government to enroll the uninsured. "We've enrolled through our marketplace about 926,000 New Yorkers, which includes persons who qualified for our state Medicaid program, which was expanded on January 1st of 2014. Children enrolled in our Child Health Plus program in New York and individuals who enrolled in qualified health plans to our state marketplace. Notably I think about 80 percent of the individuals who have enrolled through our state marketplace tell us at the time they applied that they did not have insurance."
Access Health CT CEO Kevin Counihan said 10,000 potential enrollees weren't able to complete registration by deadline. "We're a fairly small state, 3 and a half million people, we have a fairly low uninsured level to start with, it's about 8 per cent. We have about 286,000 insured prior to the implementation of the ACA. As of the 31st, or 1st rather, our total was 198,878 versus a goal of 100,000."
Counihan noted it's still too early to have reliable information about costs, because many ACA enrollments came in February and after. Families USA executive director Ron Pollack said that considering the scope and complexity of Obamacare, enrollment went relatively well. "Secretary Sebelius has indicated that an additional 400,000 people have enrolled in private insurance as of this week, bringing the [national] otal to about 7 and a half million people, so that's very welcome news." The besieged director testified at a Senate hearing "we expect that number to continue to grow."
Unlike the rocky rollout that defined the federal website's early days, local exchanges have adjusted quickly when problems arise. Again, Donna Frescatore. "What we found has been really key is the flexibility and the IT system, as well as the ability to respond very quickly to changes to the system. We noticed very early on from our social media channels that people who thought they'd qualify for financial assistance would get to the end of their application and did not qualify. When we reached out to them we found that they were overlooking a question and they weren't answering yes they wanted to apply for financial assistance. that was something we were able to fix pretty quickly. We've also engaged in a very extensive planning process here in New York that involves hundreds and hundreds of stakeholders from various sectors including consumers and health plans and health care providers as well as insurance brokers and others."
Frescatore added collaboration with contractors has played a vital role in ease of implementation, and New York may fine tune the benefit mix of some plans in an effort to lower deductibles.
While Connecticut's Kevin Counihan is open to synchronizing the ACA enrollment period to the tax filing season, he says the exact dates must be carefully considered. "With so many policies being focused on calendar year and with deductibles and so many things base don calendar year, I guess I'd initially thought that things leading up to one one, based on calendar year would actually be more desirable, and actually trying to move the market more toward a one one effective date would actually be helpful. I though that having something in the 4th quarter, say ten one to twelve thirty-one would be particularly helpful to states and to consumers."
It should be noted that the states featured on the conference call have been more successful than average at drawing eligible enrollees onto their exchanges. The representatives agreed that the ultimate goal is make it less complicated for individuals to purchase insurance.