Sports Report: NFL Lawsuit Over Painkillers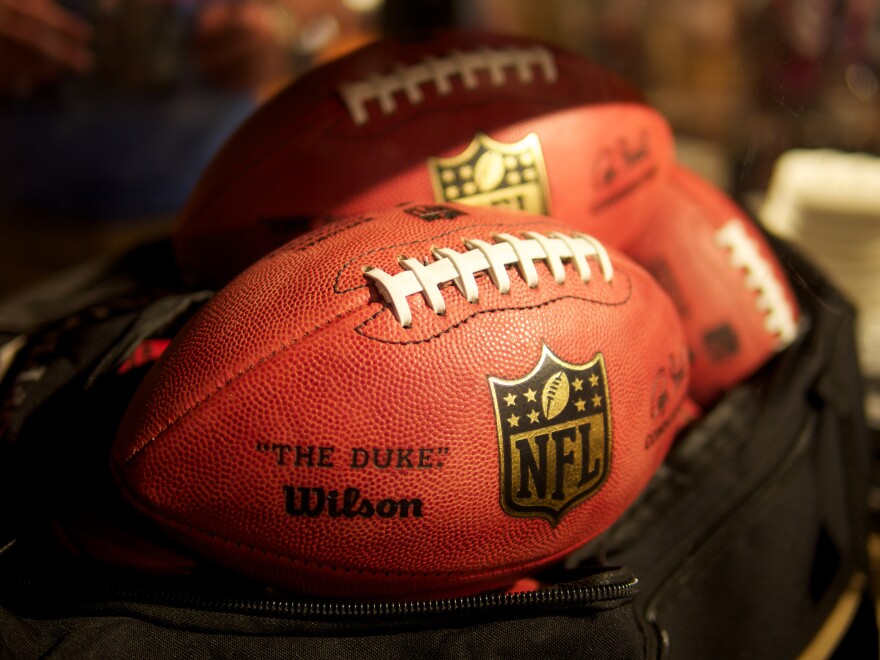 NFL:
A group of retired NFL players has filed a lawsuit that charges the league with supplying them with illegal and risky narcotics and other painkillers to mask injuries. The suit charges the drugs numbed the injuries and led to medical complications down the road.
Some players say they were never told about broken legs and ankles and were fed a dose of pills to cover up the pain.
Super Bowl LII will take place in Minneapolis, Minnesota. The Vikings home stadium beat out Indianapolis and New Orleans for the hosting honor.
NBA:
In the NBA playoffs,
Miami outshot Indiana 87-83, tying the series at 1.
The Charlotte Hornets are back. The NBA franchise has announced that it has officially changed its name to the Hornets after 10 years of being known as the Bobcats.
The original Hornets resided in Charlotte from 1988-2002 before George Shinn moved the team, and name, to New Orleans after a messy divorce from the city. The name became available again when New Orleans owner Tom Benson changed his team's name from the Hornets to the Pelicans.
MLB:
In baseball, in interleague play,
Of all the teams to end Masahiro Tanaka's regular-season winning streak, the Chicago Cubs were among the unlikeliest.
The Cubbies were a major league-worst 15-27 until they scored four runs off Tanaka in six innings of a 6-1 win over the New York Yankees.
Minnesota edged San Diego 5-3, and Baltimore defeated Pittsburgh 9-2.
In the American League, Toronto topped Boston 7-4, Cleveland trumped Detroit 6-2, Oakland shut out Tampa Bay 3-0, Seattle beat Texas 6-2, the White Sox slid past Kansas City 7-6, and it was the Angels over Houston 9-3.
In the National League, the Dodgers bested the Mets 9-4, Washington defeated Cincinnati 9-4, Philadelphia edged Miami 6-5, Atlanta blanked Milwaukee 5-0, St. Louis shut out Arizona 5-0, and it was Colorado over San Francisco 5-4.
President Obama is scheduled to appear in Cooperstown New York tomorrow to help promote tourism. Obama will be the first sitting president to visit the National Baseball Hall of Fame which is celebrating its 75th anniversary in June.