Kings To Buyout Jimmer Fredette's Contract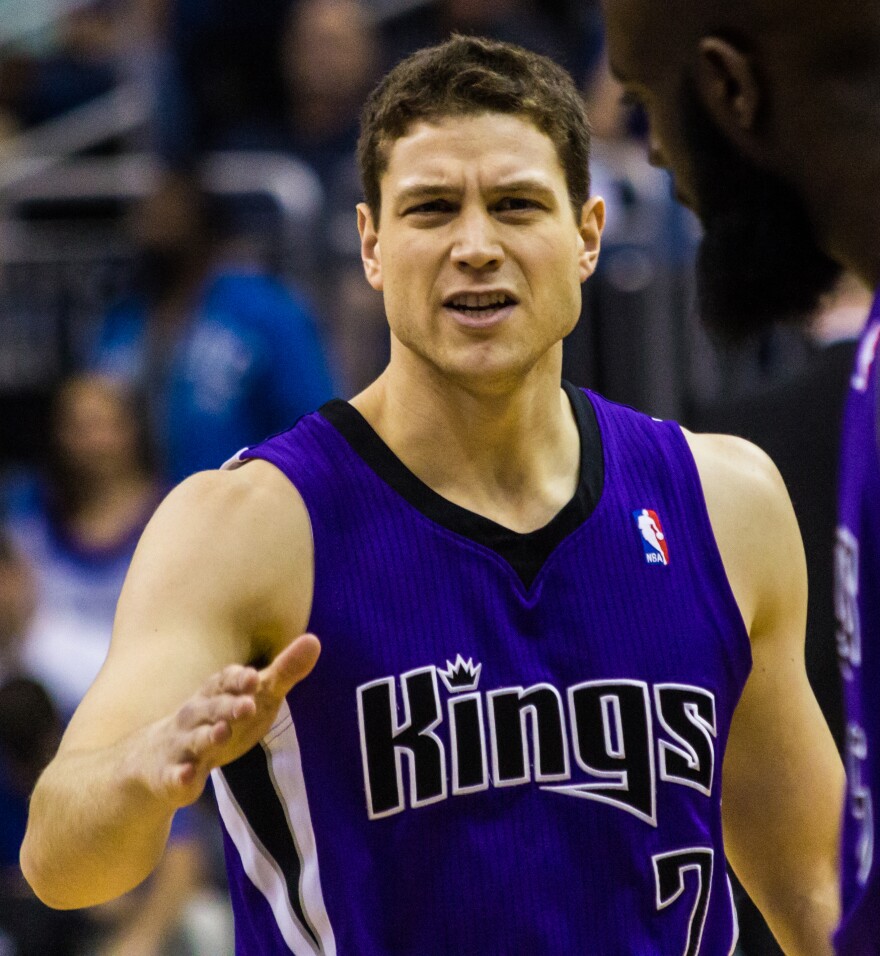 In the NBA, the Sacramento Kings and guard Jimmer Fredette are working on a buyout of his contract.
The Kings drafted Fredette with the 10th pick in 2011 after being named The Associated Press player of the year in his senior season at BYU. But he hasn't lived up to expectations with the Kings.
Elsewhere, New York Knicks guard Raymond Felton appeared in court on Tuesday and was formally charged with one count of criminal possession of a weapon in the third degree and one count of criminal possession of a firearm. Each is considered a felony in New York state.
On the scoreboard, Houston slid past Sacramento 129-103. It was Indiana over the Lakers 118-98. Washington defeated Orlando 115-106. Toronto beat Cleveland 99-93. Chicago passed Atlanta 107-103. Minnesota won against Phoenix 110-101. Portland took Denver 100-95.
In college basketball, top-ranked Florida defeated Vanderbilt 57-54.
No. 2 Wichita St. won against Bradley 69-49. It was No. 6 Duke over Virginia Tech 66-48. No. 13 San Diego St. defeated San Jose St. 90-64. No. 14 Wisconsin topped Indiana 69-58. Minnesota had a 95-89 victory over No. 20 Iowa and Utah St. fell to No. 25 New Mexico 67-58.
In women's college basketball, top-ranked UConn crushed SMU 81-48.
In hockey news, the Buffalo Sabres had a 3-2 win over the Carolina Hurricanes in the NHL's first game after its Olympic break.
Finally in baseball, Masahiro Tanaka is scheduled to make his New York Yankees debut Saturday.
Yankees manager Joe Girardi made the announcement after New York beat Florida State University 8-3 in a spring training game.
Copyright 2014 Associated Press. All Rights Reserved.