Vermont Lieutenant Governor Hosts Panel Discussion On Paid Family And Medical Leave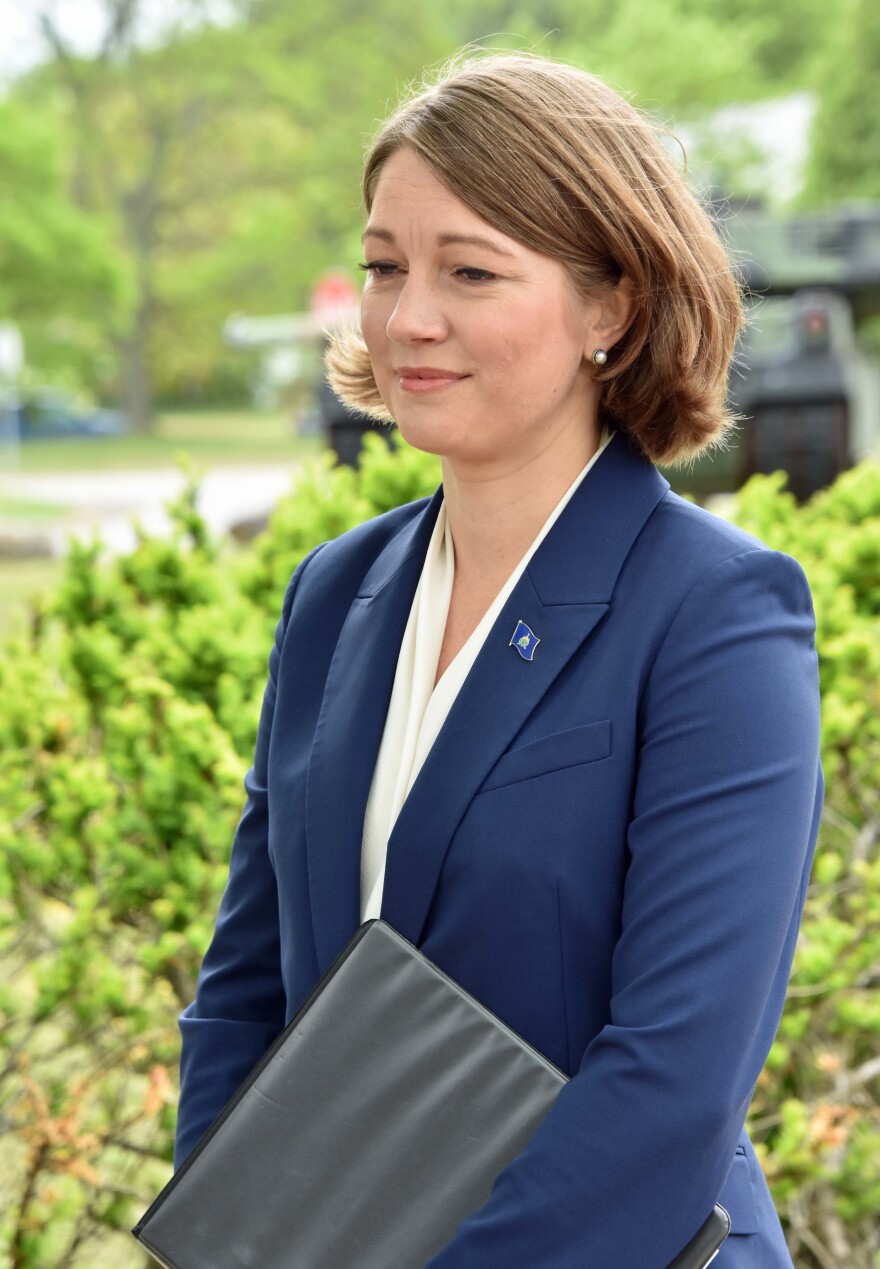 Vermont's Democratic Lieutenant Governor held a series of panel discussions on a variety of issues during the legislative session. Her last virtual session focused on paid family and medical leave and how the pandemic has affected caregiving.
First-term Lieutenant Governor Molly Gray began the discussion noting there has been a strong effort over the years in Vermont to pass paid family and medical leave legislation. She cited data in the recently introduced federal American Families Plan that indicates the nation's women have lost ground in the workforce due to caregiving requirements.
"The plan in particular acknowledges the pandemic has set back 30 years of progress for women in the workforce," Gray said. "It has meant about 64 billion in lost wages and economic activity. On average one in four women in the United States return to work within two weeks of giving birth and one in five retirees depart the workforce earlier than anticipated to care for an ill family member. Here in Vermont we hear stories day in and day out about caregiving, about maternity leave, about individuals that need to leave the workforce for a time because of health issues."
Former City of St. Albans Mayor Liz Gamache helps care for her parents. She believes any paid family leave policy must take a multigenerational approach that includes elder care.
"The needs are often intermittent, changing and increasing and it makes it really complicated as caretakers to figure out how best to support our elders," Gamache said. "I have been a mayor. I have worked for many years in the non-profit sector. I have worked for regulated energy utilities. I've been involved in local and statewide government. So I consider myself pretty good at navigating systems, bureaucracy, finding solutions to difficult problems. But as a caretaker I have found navigating systems and supports for elder care to be the most challenging, time consuming, frustrating and confusing set of issues that I have ever had to face."
Runamok Maple Co-Founder Eric Sorkin employs about 75 people in Fairfax. He says the importance of paid family leave became evident shortly after the business began.
"We had about ten employees at the time and I learned that one of them had a wife with terminal cancer," Sorkin said. "And he was coming into work because he was concerned about potentially losing his job. He believed he couldn't afford to spend time with her even though he desperately needed to. That's really stuck with me. Nobody, least of all those in the most precarious financial positions, should have to choose between getting paid or taking care of loved ones or their own health."
Lieutenant Governor Gray says the conversation helps illustrate how long the effort to get paid family leave has been ongoing.
"I think it's important for us to recognize this isn't a new conversation. Right? This isn't the first time we're talking about paid family leave," Gray said. "It's 2021. The rest of the world has had paid family leave, or many, many, many countries for a very long time yet we still don't have it here in the United States."