North Adams Prepares For Statewide Lifting Of COVID-19 Restrictions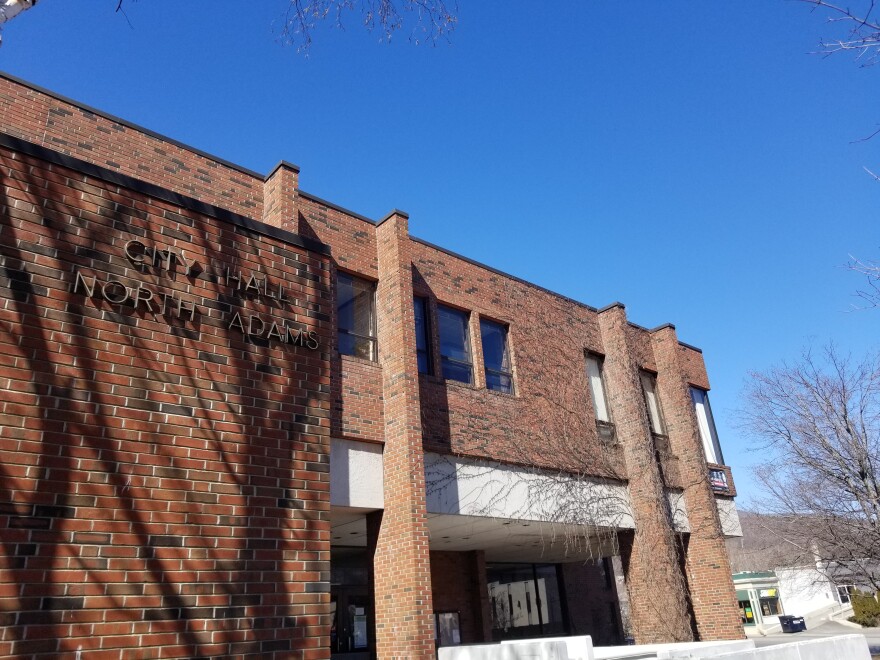 Massachusetts will lift key elements of its COVID-19 restrictions on Saturday — rescinding its face covering order, removing gathering limits, and fully reopening all industries. Governor Charlie Baker had originally set an August 1st target for full reopening, but says data on the pandemic show that the state is capable of making the move this month. For municipalities around the state, it's another abrupt change amid more than a year of uncertainty. North Adams Mayor Tom Bernard says he has mixed emotions about the reopening. He spoke with WAMC about what it means for the city.
BERNARD: We are seeing a return to prior status on many things. I know there were changes in schools and youth sports that took effect within 24 hours basically of the of the governor's announcement. But we're really looking at now, a ramp up to the lifting of basically all restrictions that originally, in April, the governor put that at a timeframe of August, but with the condition that subject to public health data and vaccination status that that date might be amended. And so that happened, I think, partially certainly in response to what we saw out of the CDC last week. But I think also, again, the data on vaccination being a critical part of that.
WAMC: From your vantage point, what's your assessment of that decision to speed up the reopening process in Massachusetts?
I have mixed emotions. And some of that is from 15 months of doing what we've all done, which is proceeding with extreme caution. But I also feel, you know, a certain relief, as many people do, and a gratitude to the community in the Berkshires, that in North Adams in particular, that has done a very good job of managing the pandemic. You know, I think there's going to be a lot of a lot of concern. I think the question that no one has answered yet is when you see someone without a mask, is that an unvaccinated person? Is that a vaccinated, a fully vaccinated person? There's no mechanism to question that. So I think that people will be will be cautious, you know, in talking about the reopening of public buildings. One of the things that I said, both to the to the community, but also to staff is, you are encouraged and supported to wear a mask, regardless of your vaccination status in reflection of your comfort level.
Entering this new period of the reopening of Massachusetts in North Adams, what kind of guidance have you put out there to staff members of North Adams to interact with the public around these questions?
You know, again, we follow the data, we follow the guidance. The expectation is that May 29th means May 29th . You know, it doesn't mean May 21st, it doesn't mean May 25th, it means it means May 29th. So that we will continue to expect people to follow the state guidance and the expectations around masking and social distancing in all public spaces and all currently active state guidance.
For folks in North Adams, what is the reopening going look like over the next few weeks as far as city buildings, public spaces? Walk me through it.
Sure. Well, many of our rec facilities have been open. We put up basketball hoops maybe about a month ago, maybe a little a little sooner. We will open City Hall on June 1st, we will open the library on June 1st, the senior center will be on a sort of a reduced schedule. And part of that is we don't want to fully reopen because we have some renovation work that will be happening this summer. And just for consistency, it didn't make sense to do a full reopen and then a restriction on ours as we as we shifted into that. You know, one thing that I would continue to encourage people is continue to make an appointment. If you're comfortable doing that, just to sort of set a time just to help us manage traffic flow for city hall. Some people are going to be eager to come right back in and interact with staff and do business. I think a lot of people got comfortable with online and using the drop box and mail, and all of those services will continue to be available.
As far as vaccination rates and broader COVID-19 numbers, as we head towards these reopening dates. how comfortable are you with North Adams' status?
You know, cautiously optimistic. Again, you know, it's always it's always a question, but I think a couple of weeks ago when we started to see that, that pivot point in our clinics that we went from, you know, a real scarcity model to a situation where people were able to schedule appointments a little more easily and then even making the transition into walk-in clinics. That's a great sign. And then the message really is just to continue to encourage people who haven't been vaccinated to get vaccinated and to encourage their family, their friends and those they might know who are who are resistant. You know, the vaccine is safe, it is available and it is critical to ensuring that we are able to safely make the transition into this next phase of reopening.