Massachusetts Curtails Elective Surgeries As COVID-19 Cases Skyrocket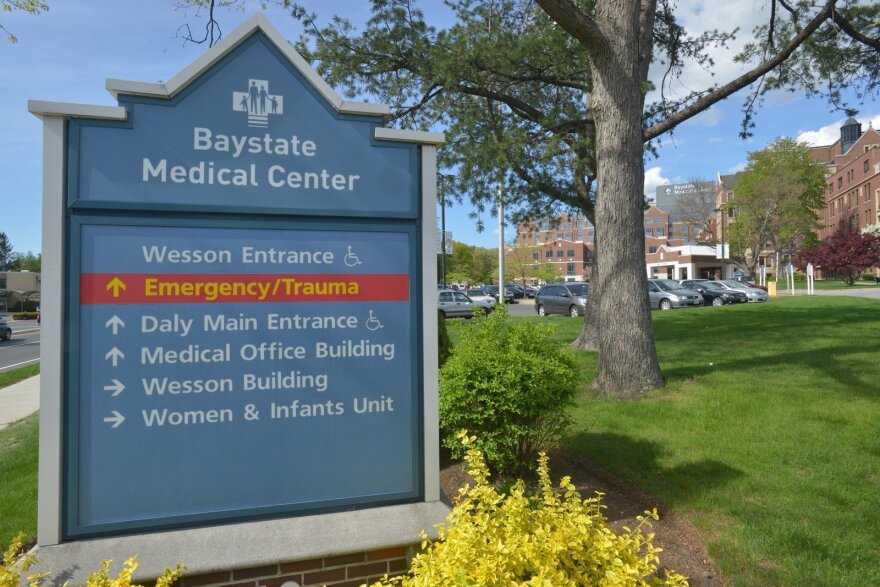 COVID-19 cases are skyrocketing in western Massachusetts and healthcare officials are alarmed.
Baystate Health Monday reported 136 people are hospitalized with COVID-19 – the most of any hospital in the state.
"The amount of virus in the community and its rate of rise is alarming," said Dr. Mark Keroack, president and CEO of Baystate Health, who warned that if hospitalizations continue to grow exponentially in December, Baystate would reach its capacity to care for both COVID-19 and non-COVID-19 patients.
"Some hospitals in the United States are already there," said Keroack.
Baystate has already started to selectively postpone elective surgeries. Other hospitals in Massachusetts will do so Friday, announced Gov. Charlie Baker.
" Not all ( elective surgeries) can be postponed, a routine hernea operation might be postponed while a lump for breast cancer can not be," said Keroack.
Speaking at Springfield Mayor Domenic Sarno's regular update on COVID-19, Keroack urged adhering to the latest recommendations from the Centers for Disease Control and Prevention -- to avoid indoor settings with people who are not immediate family unless all are wearing face-coverings all the time.
"To me, this means we should avoid indoor dining in restaurants," said Keroack.

Dr. Robert Roose, Chief Medical Officer at Mercy Medical Center in Springfield, said the region is at a tipping point.
" The concern for our resources both in the hospital and throughout the community to care for (people) remains high," said Roose.
Statewide, Massachusetts has been reporting 4,000-5,000 new cases of COVID-19 daily for more than week. Gov. Baker has said he does not see a need at this time to rollback reopening steps.
All of Hampden County is a hot spot for community spread of the coronavirus with an infection rate of 40 cases per 100,000 people.
The city of Springfield has seen an enormous spike in cases. There were 1,168 confirmed cases during the week of November 29th – a 42 percent increase from the previous week.
Springfield Health and Human Services Commissioner Helen Caulton-Harris said the positive test rate for COVID-19 in the city is now 10 percent.
"We have never seen this level of infection in the region or in the city of Springfield," said Caulton-Harris. The latest number of cases far out pace the highest levels of the last surge in April and May.
Gov. Baker Monday announced an expansion of COVID-19 testing. As part of it, UMass Amherst, beginning December 14th, will launch a testing program for the general public at the Mullins Center on campus.
It will be the first asymptomatic free-of-charge testing site in Hampshire County.