Pittsfield Public Schools Plan Return To In-Person Learning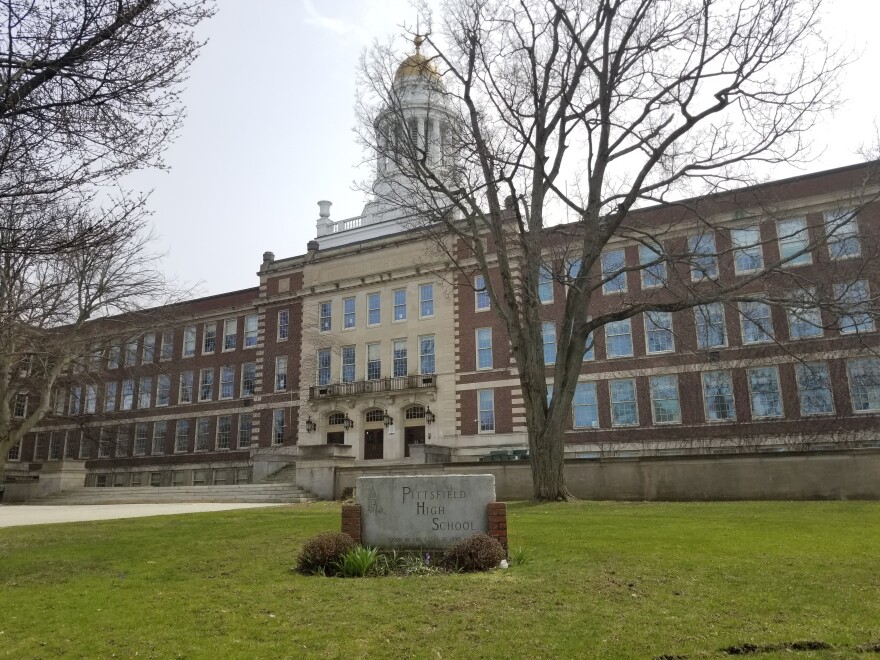 The Pittsfield, Massachusetts public schools are planning for a return to in-person learning later this fall.
Since the semester began late on September 15th, most of the over 5,000 students in the Pittsfield Public Schools system have been learning remotely. Only those in Special Education, Vocational and English Language Learner curriculums returned to the city's dozen campuses starting September 28th.
Now, the district is preparing to transition the remaining student body back to in-person learning in a hybrid model that will see classes split into morning and afternoon cohorts beginning with Grades PreK, K, 1, 2, 6, and 9 October 14th. The remaining grades will be integrated later that month, on the 20th and the 27th. Parent and guardian informational meetings will be offered on October 6th and 13th, with individual schedules sent to students on the 8th and 9th.
Two public health factors will determine if Pittsfield continues in-person learning: if 14-day COVID-19 test averages show a positivity rate of less than 3% in the city and county, and if the daily incident rate in that same timeframe stays less than 4 per 100,000 in Pittsfield and the Berkshires.
In North Adams, the county's second-largest city, the transition back to in-person learning is already in its second week.
"A lot of people were very concerned that very small children, particularly our PreK through 1, PreK through 2 grade levels, that they would have a difficult time wearing their mask for long periods of time or maintaining the mask protocols – they've actually been great," said Superintendent of Schools Barbara Malkas.
She says two-thirds of the district's students – or around 950 students across four schools – have elected to participate in the hybrid model.
"I think our teachers did an amazing job with really preparing lessons around developing mask culture and personal hygiene protocols," Malkas told WAMC. "I got to watch a kindergarten class practicing physical distancing walking down the hall, and the teacher and the aide did such a great job of almost making it a game of moving section to section."
She says preparing for the students' return proved more difficult than their arrival.
"We have signage throughout our buildings," said Malkas. "Making sure we have sufficient PPE, waiting on deliveries for PPE to arrive because obviously everybody is looking for their deliveries so there were some delays. Making sure that our teachers felt supported and had sufficient professional development for our learning platform."
Malkas offered advice for Pittsfield as it prepares to follow North Adams into the in-person hybrid model.
"Go deep on the preparation," she said. "Plan for and use the materials that are being provided to the CDC through the Parabola Project, through World Health Organization, through DPH to really educate and reinforce and model for students what the new expectations are. And that's going to be ongoing – that's going to be something that you're going to have to do regularly over the first several months."
But some in the educational community are still staunchly opposed to in-person education.
"Our position hasn't changed – this reckless drive towards normalcy when we simply aren't in normal times has leaders ignoring all of the warning signs. And this is putting us on a collision course with COVID-19," said Merrie Najimy, president of the Massachusetts Teachers Association. She's been speaking out against the move since August.
"This week it was announced that there's 360 new cases of COVID in Massachusetts," said Najimy. "This week Hull, Natick, Hopkinton have closed schools because of students catching the virus. Last week or the week before it was Lincoln, Lynnfield, Dedham because of students contracting the virus. Unfortunately, what our greatest fears were about the virus spreading is beginning to happen."
Pittsfield Public Schools Superintendent Jake McCandless declined an interview request for this story while the district continues to plan for the coming transition to in-person learning.