Berkshire Medical Center Nurses Union Votes To Accept Contract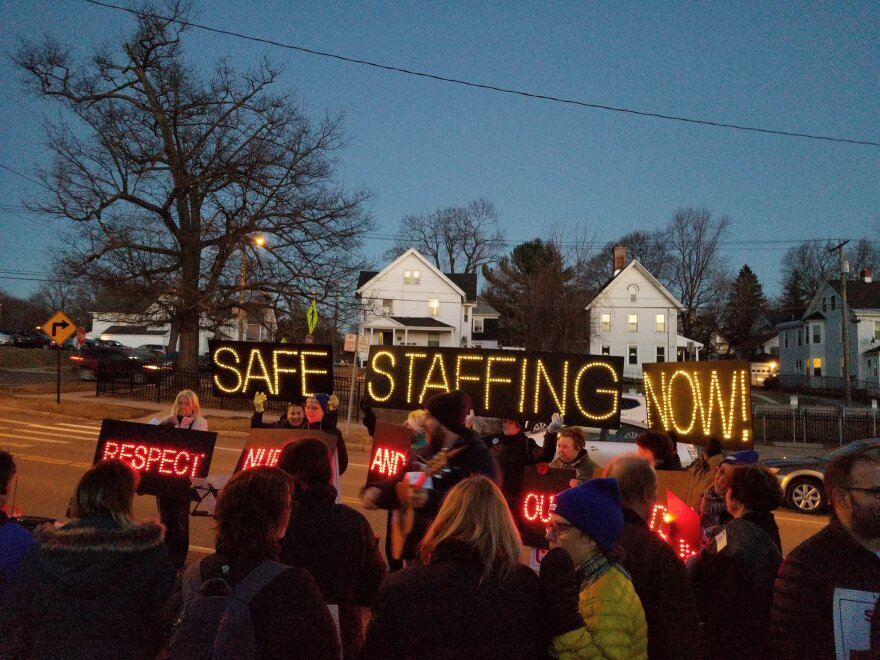 The union representing Berkshire Medical Center nurses says its members overwhelmingly voted to accept a new contract with the Pittsfield hospital Thursday.
By 97 percent voting in favor, the unionized nurses have embraced a contract after almost two years of bitter negotiations with the hospital, which included a strike and subsequent lockout in October 2017. Massachusetts Nurses Association spokesman Joe Markman says the nurses were successful in their pursuit of higher staffing levels and other issues.
"A compromise with the hospital on health insurance, fair wages for the nurses, and some other items," he told WAMC.
Markman says terms of the contract are already being implemented. Berkshire Medical Center did not respond to a request for comment.