Hearing on Marijuana Legalization Set As Bill Moves to House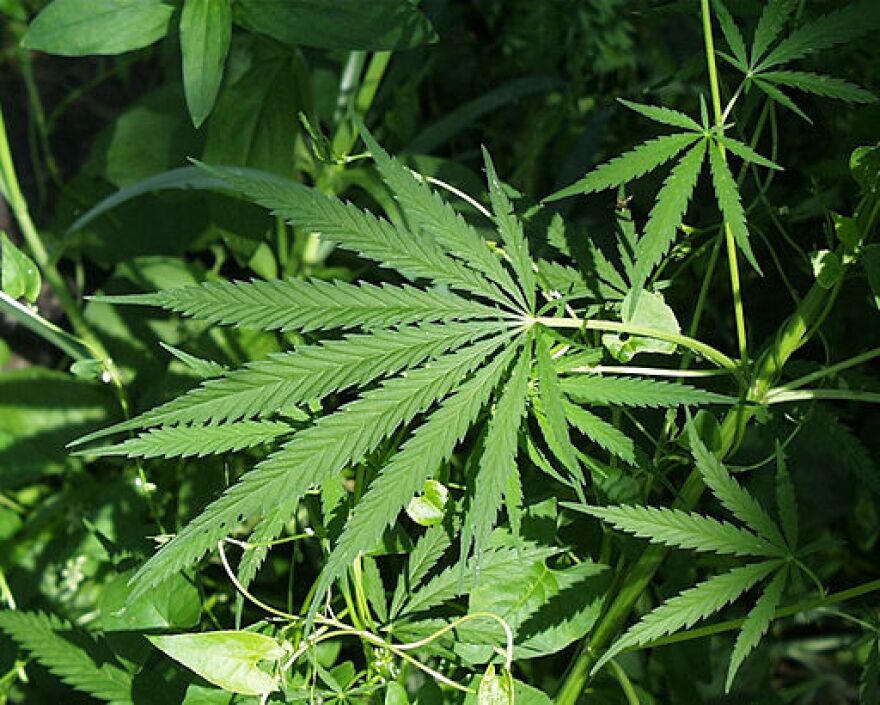 The Vermont Senate has passed and moved to the House legislation that would legalize possession of small amounts of marijuana for recreational use. The House Judiciary and Government Operations committees will take public testimony on the bill later this week.
Last month Senate Bill 241 passed on a vote of 17 to 12. It would legalize possession of up to an ounce of marijuana by people 21 or older in Vermont. It places a 25 percent sales tax on the product. It could only be sold at shops permitted by the state and revenues would go to law enforcement and drug treatment programs.
Burlington Progressive Chris Pearson, who penned a House version of the bill, is satisfied with the current legislation. "The Senate bill would move the state towards a legalized environment for recreational cannabis. We would tax and regulate it and treat it like we do alcohol and tobacco. It's not as far-reaching as the bill that I and others introduced, but it's a big, big step in the right direction."
Pearson believes prohibition isn't working, so lawmakers should approach pot the same as alcohol and tobacco. "The data suggests that upwards of 80,000 Vermonters are using cannabis every month. So we should recognize that reality and by treating it like alcohol, taxing and regulating it, we can do a better job of keeping marijuana out of the hands of young Vermonters. We can generate a little bit of revenue so we can do a better job of treating opiate addiction. And really have a policy that closer reflects the reality of how Vermonters treat cannabis in their private lives."
Judiciary committee member Middlebury Democrat Betty Nuovo is adamantly opposed to the measure. "I'm not going to vote for it. There are quite a few reasons. The most important one is that it really affects the brain of young people. It impairs the brain similar to alcohol and we don't need any more deaths on the highway. It needs a lot more study. We need to know what's happening in other states. We're having trouble with opiums and heroin and people say marijuana doesn't lead to the others. Well, some people believe that and some people don't."
Marijuana Policy Project New England Political Director Matt Simon argues that Vermont's proposal takes a cautious and phased-in approach to regulate recreational marijuana. "It's clear from the first couple of years in Colorado and Washington that the sky has not fallen. The Vermont bill would put all of the money towards regulation and substance abuse education, treatment and prevention. So given Vermont's drug problem this is actually a very proactive way to look at the entire drug problem. It's not just about legalizing marijuana. It's about trying to reduce the number of illicit drug dealers in Vermont and reduce the number of interactions that Vermonters have with the illicit drug market."
The hearing on marijuana legalization is scheduled from 5 until 7 p.m. Thursday in the House chamber. Because a large crowd is expected speakers will be limited to two minutes.
Governor Peter Shumlin has said he supports the measure.