Action Urged On Solar Incentive Bill On Beacon Hill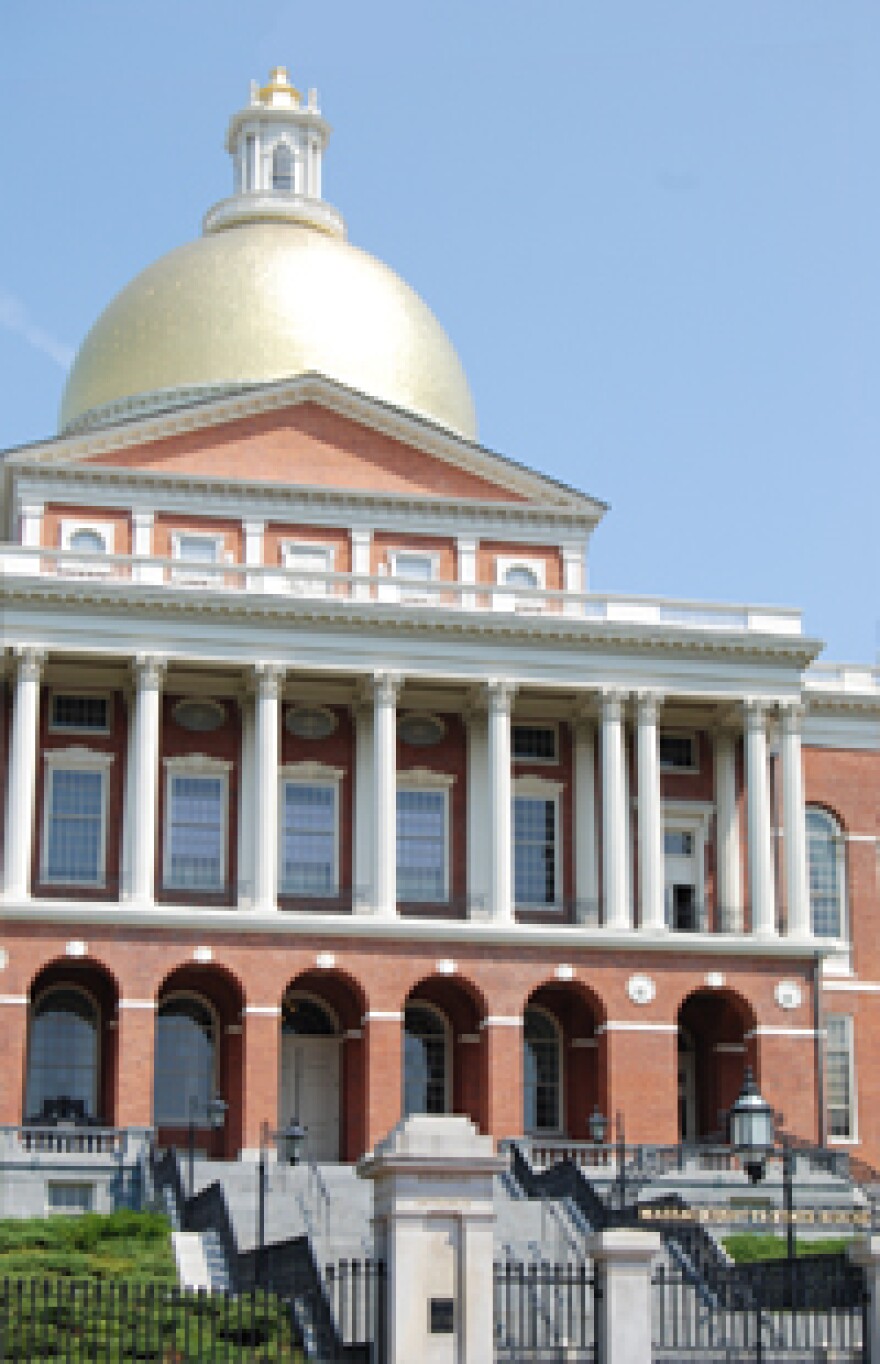 Activists warn solar power projects in Massachusetts are being stalled while legislators trade proposals behind closed doors on Beacon Hill in an effort to break a stalemate over a key incentive program.
For months now, advocates for clean energy, municipal officials, small business owners, and the solar power industry have sent letters and signed petitions urging state legislators to act immediately to lift the cap on net metering – the system that pays solar power generators for the electricity sent to the power grid.
The limit on the incentive, set by law, is 950 megawatts of solar generation in each utility company service territory. That cap was hit a year ago in the National Grid territory.
Ben Hellerstein, State Director for Environment Massachusetts said solar power expansion in Massachusetts is being stymied.
" A year is simply too long to wait," he said.
The Senate passed a bill last summer to raise the net metering cap to 1,600 megawatts. The House, in November, approved a bill to raise the cap by 2 percent. The House bill also ties the net metering rate to the wholesale cost of electricity, not the retail price, a change the solar industry warns will make most projects not economically viable.
A six-member conference committee is trying to settle on a compromise bill. State Senator Ben Downing of Pittsfield is one of the six.
" I am hopeful," Downing said recently,pointing out that conference committee negotiations are confidential. " We continue to talk. We have disagreements, but we share the same goals."
Downing points out that using net metering and other incentives put in place during the administration of former Gov. Deval Patrick the state saw solar power grow from 2 megawatts installed to 1,000 megawatts. There are 270 solar companies in business in Massachusetts with about 12,000 employees.
" We should be able to change our incentives without threatening that progress and those jobs," said Downing.
Several business groups, including Chambers of Commerce in Springfield and Boston, and Associated Industries of Massachusetts, have argued the solar industry has matured to the point where incentives should be reduced or eliminated.
Utility companies complain solar generators are getting a free ride on the power grid without having to pay for its upkeep.
While the back-and-forth continues, projects such as a planned solar array on the closed landfill in Northampton are stalled. Mayor David Narkewicz said that solar project would provide the city with savings and income totaling about $9 million.
"I have been very actively engaged in this debate on Beacon Hill," said Narkewicz. " We've sent letters, our city council passed a resolution calling for the cap to be lifted."
Narkewicz joined this week with 35 other mayors and town managers in signing a letter urging legislative leaders not to lower the rate paid to solar generators under the net metering program.
Also this week, 100 members of the House signed a letter to the chamber's three members on the solar conference committee urging an "expeditious" compromise on the net metering issue.