'Hilltown Hoot' Music Festival To Benefit School District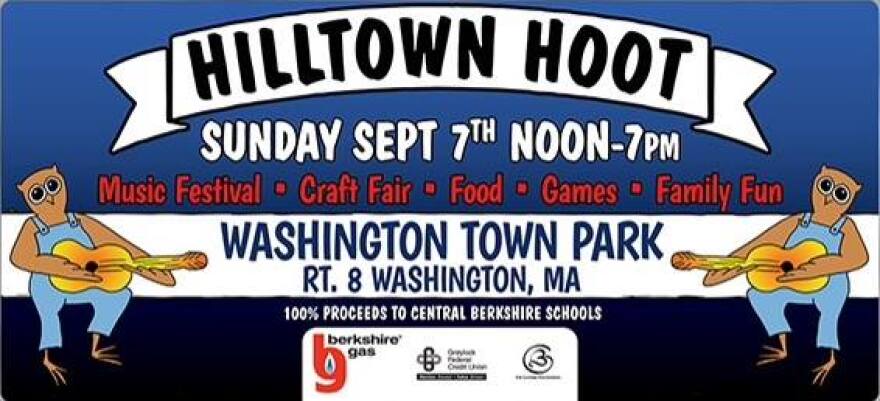 Money raised during a music festival this Sunday in Washington, Mass. will benefit area schools.The 8th annual Hilltown Hoot at the Washington Town Park will feature crafts, food, games and musical performances by members of the renowned Guthrie family and others. All proceeds go to the Central Berkshire Regional School District. Mike Case chairs the school committee and is a selectman for the town of Washington.
"Of course the high school band plays and a couple of the teachers put together a jazz band last year," Case said. "So if you like music, it's a lot of fun."
Money can be earmarked for any of the six schools in the district. The festival starts at noon and runs throughout the afternoon. The event has raised about $3,000 each of the past few years.