Mass. Medical Marijuana Regulations Approved, Communities Prepare For Dispensaries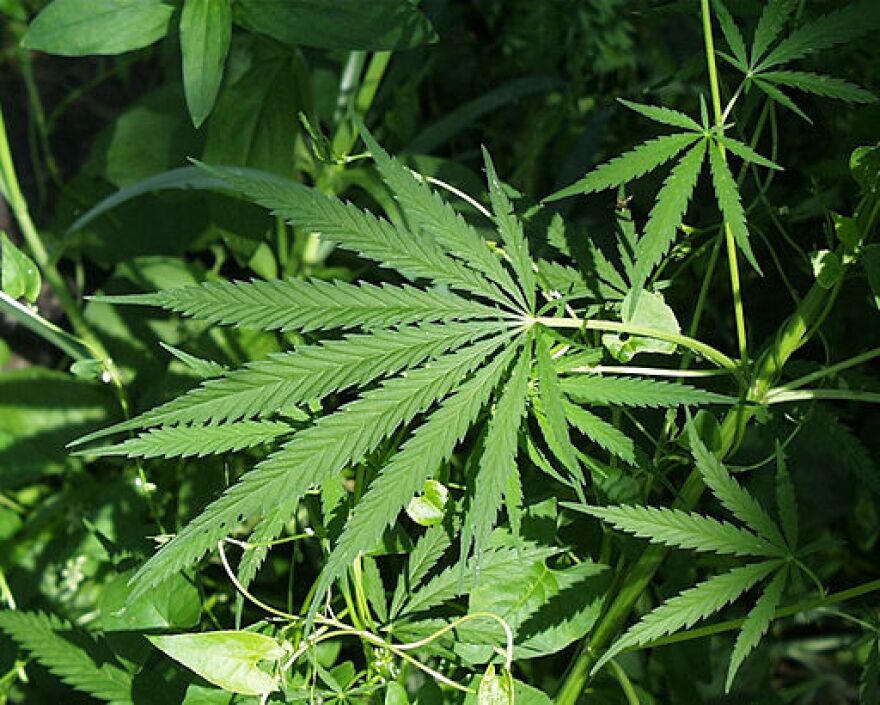 On Wednesday, public health officials in Massachusetts approved a set of final regulations for the use of medical marijuana, and before the first dispensaries are expected to open, some communities are taking action to accommodate them.
The state's Public Health Council approved the draft regulations on medical marijuana drawn up by the Massachusetts Department of Public Health.
Under the law approved by voters last November, up to 35 dispensaries will open in communities across the state, but not for the next several months.
In the meantime cities and towns have begun working on modifying their zoning bylaws to determine suitable locations for any potential dispensaries.
On Tuesday, the City of Pittsfield's Community Development Board gave a unanimous positive recommendation on a zoning petition that would specify rules as to where and how a dispensary could operate in the city.
CJ Hoss, Pittsfield's city planner, spoke about the zoning petition.
The petition, if adopted by the city council, would require, among a handful of restrictions, that no dispensaries operate within 500 feet of a private or public school. It would also require that dispensaries be located in a zoned business or commercial district. A dispensary must also seek a special permit from the city.
Hoss said that items including traffic would be a factor under consideration for approval by the ZBA and Community Development Board. The zoning petition will head back to the City Council, where the issue will be considered after two public hearings.
Pittsfield Mayor Dan Bianchi spoke with WAMC after he proposed zoning restrictions in late February. Bianchi said that he wanted to begin the process of zoning for dispensaries early because of the likelihood that Pittsfield would be selected as a suitable location.
Although by law the towns cannot outwardly refuse a dispensary without reason, Attorney General Martha Coakley has given cities and towns the option to adopt a 12 to 18 month moratorium on medical marijuana dispensaries, allowing time for the communities to adopt their own zoning laws.
At an annual town meeting in Stockbridge scheduled later this month, voters would decide on enacting such a moratorium. If approved, the town would prepare zoning rules for consideration at its next annual meeting, in 2014.
Some concerns over the finalized medical marijuana regulations have also been presented by the medical community. The Massachusetts Medical Society, while largely pleased with the Department of Public Health's regulations, said some "raise concerns."
Bill Ryder of the MMS said that the regulations' plan to create a public database that would include information on physicians that prescribe medical marijuana could result in patient doctor shopping.
The Society also objects to specific rules that would allow experimental use of medical marijuana to children in "life limiting" situations. The MMS claims that there is evidence to prove that marijuana use is harmful to the developing brain.
And the Society claims that a loophole would allow nurse practitioners to certify patients, which the MMS says is contrary to the language of the law adopted by voters.