Gibson Wins NY's 19th, Stefanik Takes 21st Congressional District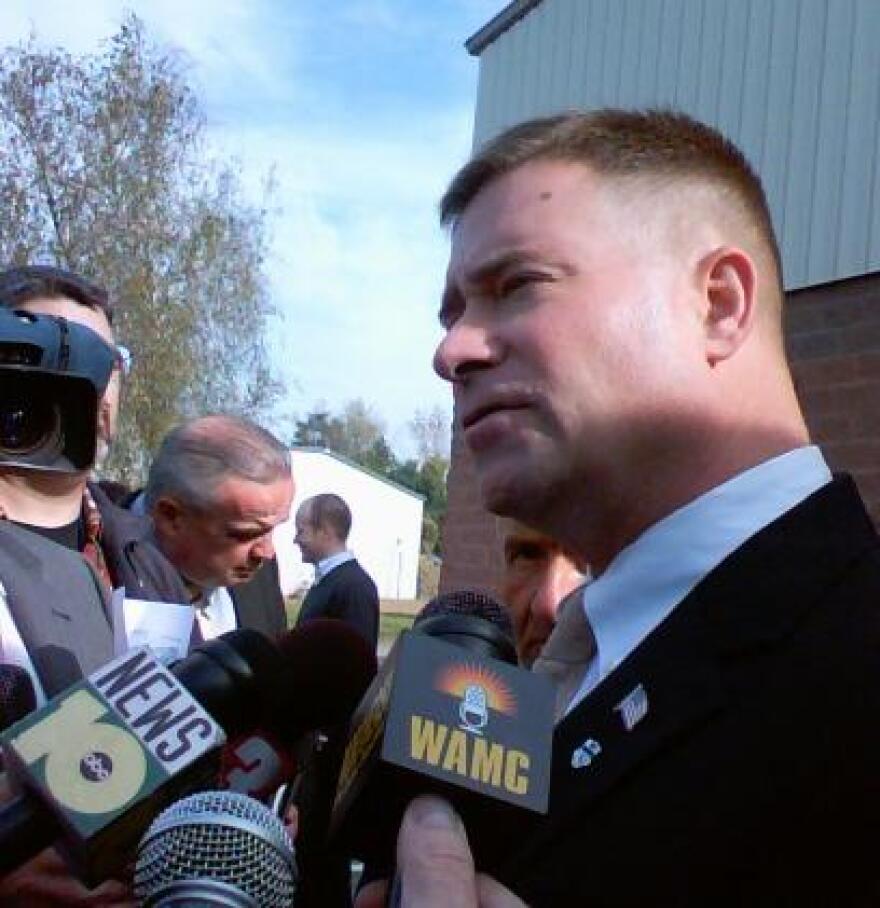 NEW YORK (AP) — Two-term Republican U.S. Rep. Chris Gibson has turned back a well-financed challenge from Democrat Sean Eldridge to keep his House seat in a sprawling upstate New York district.
Gibson is a retired Army colonel with four combat tours in Iraq. Eldridge is married to Facebook co-founder Chris Hughes and pumped $1.84 million of his own money into his first race for Congress. In addition, Eldridge's venture capital firm made investments in businesses across the district he moved to last year.
Eldridge was derided by Republicans as a rich dilettante. He argued he had the independence to reject special interests. He portrayed Gibson as too conservative for New York's 19th District.
Eldridge worked for the successful push for same-sex marriage in New York in 2011 and has advocated for campaign finance reform.
In the North Country's 21st congressional district, newcomer Elise Stefanik defeated Democrat Aaron Woolf and Green Party candidate Matt Funiciello.
Stefanik has become the youngest woman elected to Congress by defeating Democrat Aaron Woolf in a race for an open U.S. House seat in northern New York.
The 30-year-old former aide in George W. Bush's White House won her party's nomination this summer with the help of super political action committees that funneled more than $1 million into the primary.
Woolf is a documentary filmmaker and business owner who dipped into his personal finances to lend his campaign $600,000.
Stefanik and Woolf were first-time candidates.
Matt Funiciello ran on the Green Party line.
New York's 21st District extends from the Canadian border across the Adirondacks to Saratoga County. The district is one of the largest in the Eastern United States.
Democratic Rep. Bill Owens is retiring.