Judge dismisses criminal case over COVID-19 deaths at Holyoke Soldiers' Home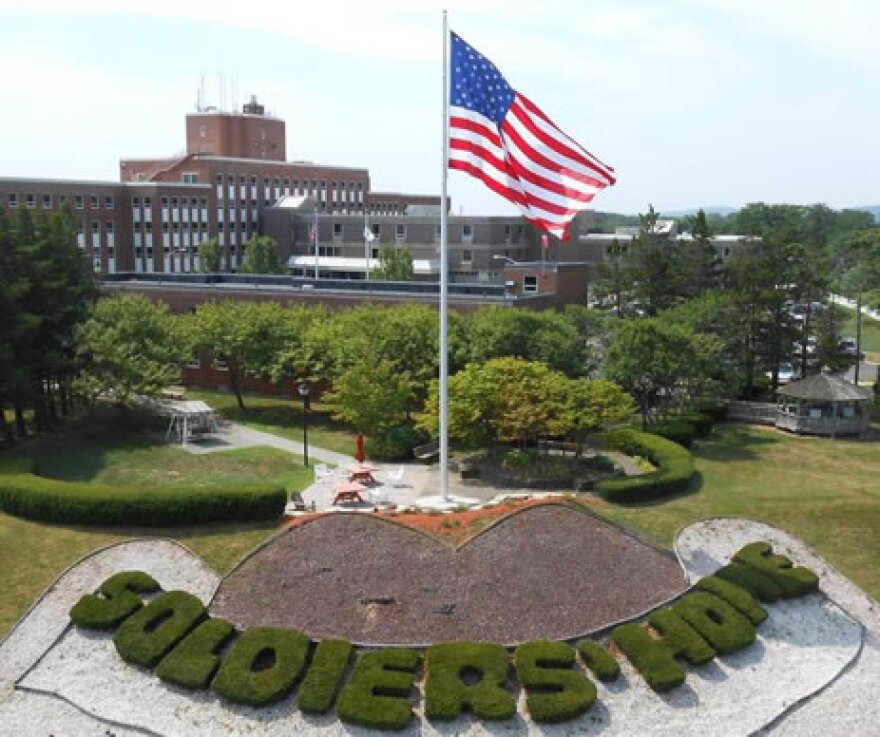 No "reasonably trustworthy evidence" that officials' actions harmed veterans
Criminal charges have been dismissed against two former top administrators at the Holyoke Soldiers' Home where at least 76 veterans died during a COVID-19 outbreak in 2020.
In dismissing all charges against former superintendent Bennett Walsh and former medical director Dr. David Clinton, a Hampden Superior Court Judge found there is "insufficient reasonably trustworthy evidence" that they had committed any crime.
Furthermore, Judge Edward McDonough Jr. wrote that neither Walsh or Clinton was a "caretaker" of an elderly person, according to Michael Jennings, the attorney for Walsh.
"'Caretaker', that term is very precisely defined within the statute and it was our argument that Mr. Walsh did not meet that definition in his role as superintendent of the Soldiers' Home," Jennings said in an interview with WAMC News.
Both men had faced the possibility of spending decades in prison, if they were tried and convicted on all charges. Jennings said the case is not over yet.
"The Commonwealth has a right to appeal the judge's decision and we are going to await their decision on whether or not to do that," Jennings said.
A spokeswoman for Massachusetts Attorney General Maura Healey issued a statement that read, "We are very disappointed in today's ruling, especially on behalf of the innocent victims and families harmed by the defendants' actions. We are evaluating our legal options moving forward."
Healey announced the grand jury indictments against Walsh and Clinton in September 2020.
"We believe this is the first criminal case in the country brought against those involved with nursing homes during the COVID-19 pandemic," Healey said at a news conference
She said then that the charges were the result of the decision made to combine two dementia units on March 27th ,which she said put healthy veterans together with those who were infected or possibly inflected but showing no symptoms.
That decision to merge the dementia units was also highlighted in the June 2020 report by Mark Pearlstein, a former federal prosecutor who investigated the catastrophe at the Holyoke Soldiers' Home at the request of Gov. Charlie Baker.
Pearlstein concluded that "utterly baffling" decisions by the administrators led to the carnage.
In August 2020, William Bennett, another of Walsh's attorneys, rebutted Pearlstein's report at a more than hour-long news conference. He said Walsh made "good faith mistakes" but had done nothing malicious.
"Rather than try to figure out in a calm, unemotional, objective, scientific-way, we started with blame," Walsh said. "There was a drumbeat of blame day-after-day that took a toll."
A Boston Globe Spotlight story said the Pearlstein report was full of errors and omissions that shielded from blame Baker and his Health and Human Services Secretary Marylou Sudders. The newspaper report said Baker in 2016 had signed off on the hiring of Walsh, a decorated Marine Corps veteran with no experience running a long-term care facility. Sudders, the paper said, had been told of complaints from the soldiers' home staff about Walsh's management.
A spokesman for the Holyoke Soldiers Home Coalition, a group of advocates and family members, declined to comment on the dismissal of the criminal charges. Jon Paradis said the group is focused on the construction of a new Holyoke Soldiers' Home, improved funding and staffing, and better governance and oversight.
Walsh and Clinton remain defendants in a civil suit brought by employees of the Soldiers Home and in a class action suit filed in federal court on behalf of a veteran who died during the COVID-19 outbreak.