Cuomo Refutes Trump Claim Of Canceled Meeting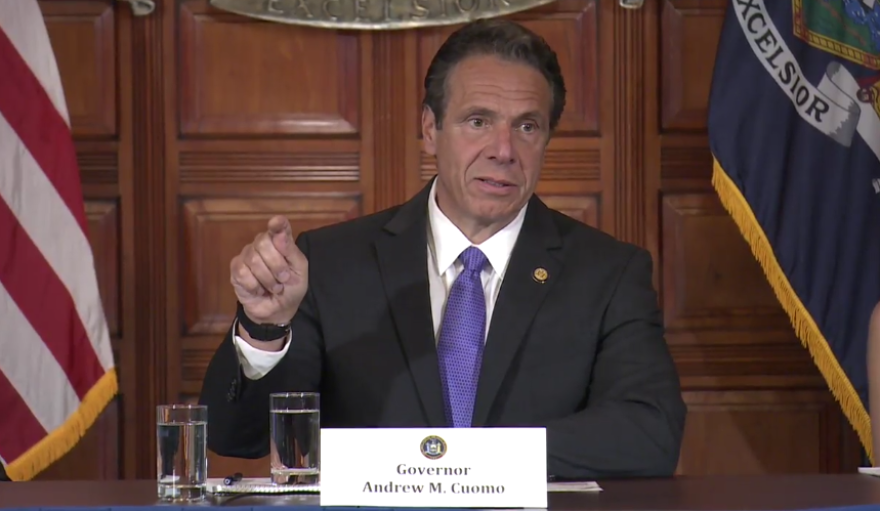 Governor Andrew Cuomo is responding to a tweet posted by President Donald Trump, who claimed the Democrat canceled a meeting with him.
Cuomo, who was in Washington D.C. this weekend to attend a meeting of the National Governors Association, denied any meeting was scheduled or canceled. He said his office is "still waiting to have a day and time to have a real meeting" with the president.
Last week, Governor Cuomo told WAMC the Trump administration's barring New Yorkers from expedited travel programs was "political extortion."
The Department of Homeland Security has cited security concerns with the state's so-called Green Light Law, which allows undocumented immigrants to seek a driver's license.